Latest News
Brooklands Museum awarded Trip Advisor accolade for 10th consecutive year
21st July 2022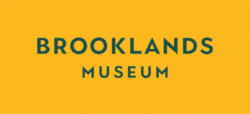 Brooklands Museum, Weybridge Surrey, has been awarded a 'Travellers' Choice' Certificate of Excellence for the tenth year in a row. The award recognises attractions from around the globe that consistently earn great reviews from travellers throughout the year.
Brooklands Museum currently has over 2,500 reviews, a 4.5 star rating and is the number one thing to do in Weybridge, according to Trip Advisor.
Visitors to the heritage site rave about the aviation history, with its collection including a WWII Vickers Wellington found in Loch Ness, a race-winning Harrier Jump-Jet and a legendary Concorde. The history of motorsport began at Brooklands in 1907 and the collection, preserved in the original motor sheds, spans a century of vehicles including the record-breaking Napier Railton through to the latest addition of the Mercedes Benz EQ Silver Arrow 01.
Even for those not particularly into cars or aircraft, there is so much to see and do, you should definitely plan to spend a whole day here. From the 32 acres of space to explore, to all the interactive things that many Museums won't let you do – sit in the cockpit of jet plane or in the seat of a Grand Prix car – Brooklands Museum is a must-visit place for all ages.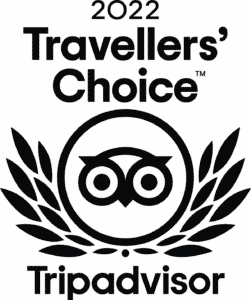 Brooklands Museum has been awarded the Travellers' Choice Certificate of Excellence for ten
consecutive years
Jo Pell, Marketing Manager for Brooklands Museum said:
"We are thrilled to be in the top 10% of attractions across the world that have been recognised and we want to thank our visitors for their support and wonderful reviews. The mix of visitors leaving reviews varies between families, couples and solo travellers, and many people have seen the Museum on our television series 'Secrets of the Transport Museum' and wanted to see it for themselves.
Our team of volunteers and members of staff have been integral to us achieving this, delivering an exceptional experience for all that visit.
Now we've hit the 10-year mark, we've got a big reputation to live up to, but I know that anyone planning a visit to us this year won't be disappointed."
Brooklands Museum is simply bursting with fun. New for this year, a team of costumed storytellers will bring to life the characters of Brooklands past, allowing visitors to meet the legends and be immersed in the rich history. Don't forget to check out the McLaren: Driven by Design exhibition featuring the Senna GTR prototype, a McLaren Senna GTR concept car and a full-scale LEGO model of a McLaren 720s, or try out your creative skills at the build and design corner, customising your own supercar of the future.
Book online for advance ticket prices at brooklandsmuseum.com/your-visit