Latest News
Governance arrangements are fit for purpose, say 69% of family businesses
2nd February 2021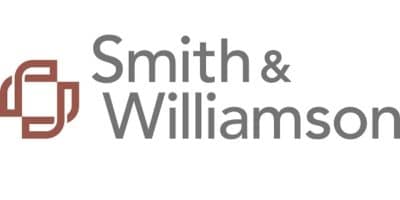 Family businesses believe their governance arrangements are entirely or broadly fit for purpose, according to 69% of respondents to a new survey published by Smith & Williamson, with an office in Guildford.
Smith & Williamson's latest Family Business Survey, conducted in September 2020 and which draws on responses from more than 140 families from the United Kingdom and internationally, examines and analyses the pressing themes of family-owned businesses. The report looks at the foundations for future governance that families are laying, both amongst themselves and where they have a business.
The research, focuses particularly on family constitutions: are they present or absent, relevant or ignored? Just over a third of respondents (38%) to the survey said that they currently have a constitution, with 56% having none and 6% saying they did not know if they had one or not.
More than three quarters of respondents (79%) introduced their constitutions to ensure
their governance had some rigour; almost a third (32%) because of the size of the
family and the challenges of managing it; only 16% were prompted to produce constitutions because of disputes arising.
Interestingly, most constitutions had been put in place either more than ten years ago (41%) or fewer than two years ago (22%). Furthermore, more than half of those without a
constitution thought they would need to implement formal governance structures
in the next two years.
The research also reveals:
More than half (55%) of those who completed the survey rated regular family meetings as nine or ten out of ten for importance.
More than three quarters of respondents (77%) have a family council.
Almost 60% of respondents thought their family was to some extent a brand in its own right. This points to the family business or financial interests having a real social purpose over and above a return on capital.
Rupert Phelps, Family Wealth Partner at Smith & Williamson Investment Management LLP and Smith & Williamson LLP commented: "There can be little doubt that the larger the family, and the more generations it has been active in business, the greater the need for formal governance procedures to be in place. The evidence from our survey shows governance does tend to be a greater priority for large family businesses, but smaller businesses also recognise the advantages good governance can bring.
"Where families had created their own constitutions in the last few years, they were often evangelical about the process and the catharsis it provided; others had constitutions created using differing degrees of professional help. However, there was also a strong feeling that advisers should just guide, not control, the process. Families felt they had to take responsibility for the content, with advisers and consultants facilitating the thinking."
To download a copy of the full report, please visit: https://smithandwilliamson.com/en/campaigns/family-business-survey-2021/
About the Tilney Smith & Williamson group
Tilney Smith & Williamson is the UK's leading integrated wealth management and professional services group, created by the merger of Tilney and Smith & Williamson on 1 September 2020. With £47 billion of assets under management, it ranks as the third largest UK wealth manager measured by revenues and the sixth largest professional services firm ranked by fee income. The Group currently operates through three principal brands: Tilney, Smith & Williamson and online investment service Bestinvest. It has a network of more than 30 offices across the UK, as well as the Republic of Ireland and the Channel Islands. Through its operating companies, the Group offers an extensive range of financial and professional services to individuals, family trusts, professional intermediaries, charities and businesses. It is uniquely well–placed to support clients with both their personal financial affairs and their business interests. Tilney Smith & Williamson's personal wealth management services include financial planning, investment management and advice, online execution-only investing and personal tax advice. For businesses, its wide range of services includes assurance and accounting, business tax advice, employee benefits, forensic advice, fund administration, recovery and restructuring and transaction services.
For further information, please visit: www.tsandw.com