Latest News
Membership Executive – Surrey Chambers of Commerce
14th September 2021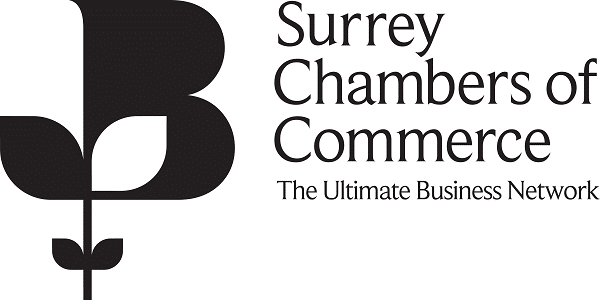 Membership Executive
Job Description
Championing the success of Surrey businesses
Reports to: Head of Membership
An exciting new role has been created at Surrey Chambers of Commerce which would be suited to someone who wants to develop their sales skills.
Following an external promotion and a review of our structure, we are looking for someone who can help us grow the membership by bringing new members into the Chamber.
Over the last 15 months, Surrey Chambers has played a massive part in supporting businesses through the uncertain times of the pandemic and as we come out the other side we are able to promote, connect and represent those businesses to give them the best chance of success.
Join a vibrant, forward-looking team and take on a role that helps businesses to grow so that we can get Surrey's economy back to one of the most successful in the UK.
We are looking for someone with a "can-do" attitude, great interpersonal skills, self-motivation and the ability to develop their sales skills.
Overview
To grow the pipeline and increase the membership of the Chamber by identifying potential new members and supporting the retention of current members
Key Responsibilities
Create and deliver strategies to increase membership.
Follow up on potential new members who have contacted the Chamber.
Build a dynamic pipeline pursuing those most likely to join.
Work with the Business Development Co-ordinator to identify areas of research to help build potential leads.
Identify meetings and events to attend which may increase the profile of the chamber or provide leads.
React to feedback from Perfect Pitch following their quarterly calls to Prime, Profile and Profile plus members.
Report on a monthly basis against agreed targets.
Deliver all other requests as required by the Head of Membership.
Key Skills
Motivated by sales
Self-starter
Excellent Communicator
Great interpersonal skills
Strong determination
Job Types: Full-time, Permanent
Salary: £20,000.00 per year
Benefits:
Company pension
On-site parking
Schedule:
COVID-19 considerations:
Our office has been made COVID safe with various measures including screens between desks and lateral flow tests available for employees. Working from home at least part of the week is also possible at present in this role.
Licence/Certification:
Driving Licence (required)
Work remotely:
Temporarily due to COVID-19