Latest News
BCC welcomes commitment to build HS2
11th February 2020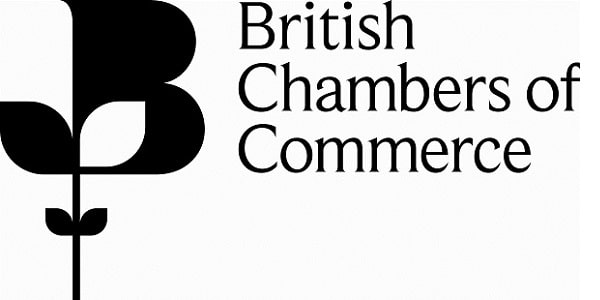 Welcoming the news that the UK Government is set to give the go-ahead to HS2, and proceed with construction to Birmingham and onward to Crewe, British Chambers of Commerce Director General Dr Adam Marshall said: 
"The decision to proceed with HS2 was a long time coming – so it's great news for businesses, investment and growth in many parts of the UK.  
"It's time to stop debating and start delivering the new capacity and connections that HS2 will bring to our communities and businesses.  
"While progress on the first phase of HS2 will be celebrated, the government's decision to review parts of the route beyond Birmingham will unsettle business communities in the Midlands and the North. The case for many of the transformative transport, regeneration and investment projects planned in the North and Midlands depends on the full project going ahead.  
"Business communities will continue to campaign for delivery of the full HS2 route. If ministers want to achieve their aim to 'level up', they must not let down some of the areas that have given HS2 their full-throated support." 
Further statements from Chambers along the HS2 route 
Paul Faulkner, Greater Birmingham Chambers of Commerce CEO said: 
"Greater Birmingham Chamber has worked vigorously with partners in the Midlands to demonstrate the unprecedented economic benefits that HS2 would bring. 
"We must press ahead with transport projects including HS2, Northern Powerhouse Rail and Midlands Engine Rail that will spark economic benefits, contribute to a low-carbon future and achieve a more even distribution of wealth across the country." 
Sandy Needham, West and North Yorkshire Chamber CEO said: 
"HS2 will demonstrate the value of high-speed east-west connectivity offered by Northern Powerhouse Rail. If this government is serious about the claims made in its election campaign about rebalancing the economy and tackling climate change then rail infrastructure must play a huge part in this. Sticking plaster solutions to the existing network and more years of delay and dither will not bring about the transformational change needed." 
Scott Knowles, East Midlands Chamber CEO said: 
"HS2 will have a transformational effect on the East Midlands and the UK as a whole for generations to come and confirmation that the project will go ahead is welcome news.  
"However, the vast potential of HS2 will only be realised if implemented in its entirety. While it is of course essential to keep an eye on costs, failure to deliver the Eastern Leg would undermine the whole
project and greatly limit its return on investment; putting businesses here in the East Midlands at a distinct disadvantage in the process." 
Paul Colman, Chief Executive, South Cheshire Chamber said: 
"This is fantastic news for our region and the country. HS2 is essential and will trigger transformational change.  
"Crewe and the surrounding area are already beginning to see the benefits of planned investment in HS2. Existing businesses are expanding and new businesses are locating here, creating significant economic growth. This announcement will only generate more interest in our area and a further boost to the economy. 
"It would have been a disaster to put all this at risk. The old stop-start approach to investment in transport infrastructure has to end". 
Chris Fletcher, Marketing & Campaigns Director at Greater Manchester Chamber of Commerce said: 
"HS2 will promote regional growth, unlock labour markets, drive direct investment opportunities and unblock congested local rail lines – so the possibility of further delays to the second phase is worrying and disappointing. 
"It feels like residents, businesses and commuters across the north of England are being asked to wait on yet another review to deliver what, in many countries, would have been seen as a crucial infrastructure priority and fast-tracked." 
---