Latest News
Latest Updates From Surrey Chambers CEO – 6th September 2022
6th September 2022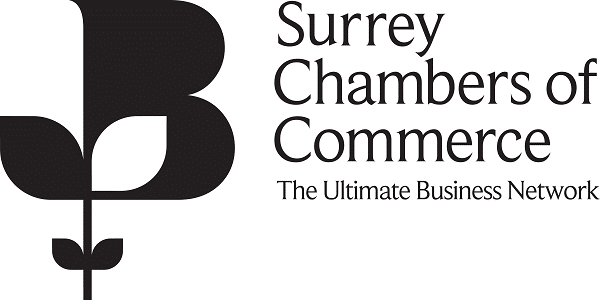 Business support urgently needed
We would like to congratulate Liz Truss on running a successful campaign to become the UK's new Prime Minister. She must now take immediate steps to support the economy. The last few months have been difficult for everyone, time is running out and urgent action is needed to deal with the costs' crisis. We believe the country has already entered a recession and that inflation will hit at least 14% in the months ahead. Like households, firms have been telling us of unsustainable rises in their energy bills and how difficult it is to find new fixed term contracts to buffer against further price hikes. Unless the new Prime Minister addresses these problems head-on then the economy will drift further into dangerous waters and the outlook for both businesses and consumers will be bleak indeed. In conjunction with the British network of Chambers we have already suggested support that the government could provide to businesses.
Our five-point plan to support businesses includes the following measures:
Ofgem to be given more power to strengthen regulation of the energy market for businesses
Temporary cut in VAT to 5% to reduce energy costs for businesses
Covid-style support by introducing Government Emergency Energy Grant for SMEs (smaller businesses)
Temporarily reverse NICs and put money back into the pockets of businesses and workers
Government to immediately review and reform the Shortage Occupation List (SOL) to help bring down wage pressures and fill staffing vacancies
We look forward to following through on these suggestions in the next few days.
Tell us about your skills challenges
Surrey Chambers of Commerce is delighted to announce that they will be leading the local skills improvement plan (LSIP) for the EM3 Local Enterprise Partnership area including the whole of Surrey. Working closely with Hampshire Chamber of Commerce and other business networks, we will bring together local businesses, training providers and a broad range of stakeholders to identify the skills needed to increase opportunities and enable economic growth for the benefit of everyone in the community.  This is an opportunity for employers to shape how their current and future workforce can access the right training to thrive in the modern, more digital and greener workplace. Over the next six months we will be looking to engage with as many businesses as possible so that we can fully understand any skills gaps that currently exist. Thirty-one other Accredited Chambers have also been designated by the Secretary of State to help develop skills that grow local economies and boost opportunities for future generations. Over ten thousand businesses were engaged in the eight Chamber-led trailblazers and by learning from these activities, we will ensure that planning for local skills is aligned with the job opportunities and growth ambitions of employers.  We will be sharing best practice across the network to boost outcomes for people wherever they live, work and train. Closing the skills gaps in all of our local areas and sectors will help build all communities, and we are proud to see, once again, Accredited Chambers at the heart of local growth.
Start-up Academy
We look forward to welcoming our new cohort for our Start-Up Academy and have a few more places to fill. This is a fantastic opportunity to learn from local experts, whilst building a strong peer network with other start-ups. The results from previous cohorts proves that working with others maximises the chance of success in those challenging early days of setting up a business.
Surrey Chambers of Commerce can be reached on 01483 735540, info@surrey-chambers.co.uk, @surreychambers www.surrey-chambers.co.uk