Latest News
BCC and Indeed: Cost and administrative burden of employment continues to climb
19th July 2019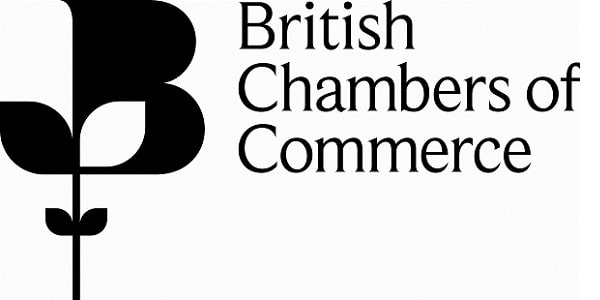 Business is calling on the next Prime Minister to reduce the unsustainable cost of employing people in the UK. Nearly three-quarters (72%) of firms report the cost burden of employment has increased compared to five years ago, according to new research by the British Chambers of Commerce and global job site Indeed.
New research by BCC and Indeed, based on the responses of over 900 firms from across the country, found a third (33%) say the cost burden of employment has increased significantly.
Firms support the principle of policies such as pensions auto-enrolment, National Living Wage, national insurance contributions, and the Apprenticeship Levy, but they have a cumulative effect of creating a cost burden that is difficult for many to cope with.
Higher costs impact on the business' bottom line and reduce the resources available to invest in the business and its people. Asked what's preventing their company from investing more in employee training, over a fifth (22%) blamed other business costs.
Respondents to the survey report they are struggling to absorb the cumulative costs, which are impacting their margins and ability to invest and scale up. Coupled with the scale of other upfront costs, such as business rates, it causes many firms to implement cost reduction measures and weighs down on firms' ability to invest, hire and grow.
Against a backdrop of historically high labour shortages, sluggish economic growth and ongoing Brexit uncertainty, the escalation in employment costs is unsustainable for many firms. As business communities await the announcement of the next Prime Minister, they are calling for urgent action from the new administration to tackle the scale of upfront costs which are hindering competitiveness.
Jane Gratton Head of People Policy at the British Chambers of Commerce, said:
"The cumulative cost of employment has become unsustainable and the government cannot expect businesses to carry on shouldering this ever-increasing burden. Firms are creaking under the combined strain of wage increases, employment taxes, skills levies and a myriad of administrative and reporting responsibilities, and the costs have not been offset elsewhere.
"At a time of significant change and uncertainty in the economy, firms should be supported to invest in people development and innovation. Instead, this rising cost burden is damaging competitiveness and we risk pricing people out of jobs and driving firms out of business. Many businesses feel there is no recognition from government of the difficulty of juggling all these obligations while trying to operate and make a profit.
"Rising employment costs are just part of the upfront burden on business. Business rates, insurance premium tax and other expenses undermine the competitiveness of the UK as a place to do business. The next government must commit to preventing any additional costs and take immediate action to reduce the burdens crushing our business communities."
Pawel Adrjan, UK economist at the global job site Indeed, said:
"A tightening labour market, higher costs and political uncertainty have created tough conditions for many businesses.
"A business can only be as successful as the workforce it hires and trains. The fear is that the perception of a rising cost burden will force employers to batten down the hatches and cut investment not only in product development and equipment but in people and training, too.
"It should be noted that not all changes have a negative economic impact and some of the most eye-catching benefit workers. Pension auto-enrolment helps provide workers an element of security for later life and increases to the National Living Wage ensure pay rises for the lowest-paid workers. While many employers support these policies in principle it's clear from the survey that they are also conscious of their cost."
Workforce-Survey-Employment-Costs.pdf