Latest News
South East business leaders are amongst the most confident in the UK about the future following COVID-19
8th September 2020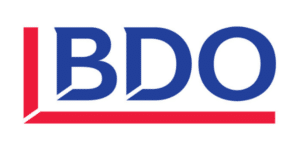 67% of South East companies are confident about their resilience over the next 12 months, compared to an average of 51% nationwide, according to a BDO LLP poll released today
The majority (70%) of South East business leaders expect the UK economy to bounce back from the pandemic within 12 months. This is the highest level amongst the UK regions and well above the national average of 44%
17% of the region's businesses believe they are already succeeding in the 'new normal'
The monthly Rethinking the Economy survey of 500 mid-sized businesses conducted by accountancy and business advisory firm BDO LLP, revealed an overwhelming vote of confidence amongst South East businesses about the future, despite two thirds (67%) seeing an overall decline in revenues because of COVID-19.
Compared to this time last year, almost half of businesses (47%) in the region experienced a drop in revenues of between 5% to 10%. In contrast, a fifth of South East companies saw revenues increase, while 13% reported that they stayed about the same as 12 months ago.
Commenting on the findings, Anna Draper, partner and head of BDO in the South East said: "The region's business leaders are confident because they've taken decisive action and put measures in place to address the financial impact and disruption caused by coronavirus. More than half (57%) of owners reported they've safeguarded their businesses, while 27% have adjusted to keeping operations running in the new climate of uncertainty and constant change."
Almost half (47%) of companies in the South East responded to the pandemic by automating processes, while a third (33%) invested more in their businesses and a similar number (30%) invested specifically in new technologies. 27% launched new products and services as a result of COVID-19.
Draper added: "The strategies and tactics used to address the effects of coronavirus have been varied. Around a quarter (27%) of owners divested parts of their businesses or put investment plans on hold, whereas an equal number completed mergers and acquisitions. The reoccurring theme throughout the region is that companies haven't stood still and have tackled the challenges of COVID-19 head-on."
South East business leaders are now prioritising key operational concerns, including managing supply chains (53%), making loan payments (50%) and protecting employee wellbeing and safety (47%).
Draper concluded: "There's no avoiding that the challenges and impacts of the pandemic are still very real and far from over. Unfortunately, redundancies are still a possibility in the region and something that two thirds (66%) of companies will have to consider when the Government's furlough scheme ends.
"What is reassuring at this time is the high levels of confidence amongst the region's businesses. This puts companies in a better place to bounce back from the impacts of COVID-19 and reduces the potential for job losses and falls in revenue."