Latest News
In celebration of YUnique Marketing's 5th anniversary the company is gifting marketing support to the business community
30th March 2021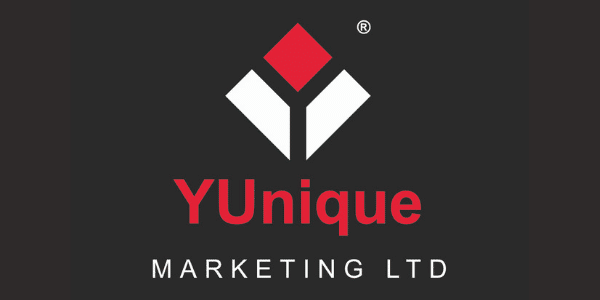 YUnique Marketing is 5 years old! We are proud to be celebrating 5 years since the incorporation of YUnique Marketing Ltd.
Founder of YUnique Marketing Jarmila Yu comments "As every business owner knows, the first few years of any business are the hardest and most perilous, so we are delighted and thankful to be here 5 years on and growing steadily, especially given the tumultuous events of 2020 onwards. In celebration of our 5th anniversary, and in keeping with our chosen Giving activities, we are very excited to announce three special activities that align to Our Giving as gifts to the business community."
Our Global Giving
We are proud to be members of B1G1, the global non-profit organisation seeking to build a world that's full of giving. In addition to our regular B1G1 gifts that we contribute as part of our everyday work activities, we will make a special donation of 5 days of business training to women in Guatemala. Vocational training gives women the opportunity to be financially independent, build self-confidence, resilience and agency and enable them to secure employment that ensures the sustained safety and well-being of their families.
Our Chosen Charity
We've long been supporters of SATRO, the Surrey based educational charity based around encouraging students to consider STEM careers, and our regular Attraction Factor boardroom sessions raise donations via a "ticket for good" delegate donation in lieu of an event fee.
We are now hosting a very special one-off online event aimed purely at CEOs/MDs/founders of SMEs who are invigorated about the prospect of "Building Back Better", but need some guidance on the most effective way to achieve that.
To that end, we have assembled a distinguished panel of four industry leaders in their respective fields of marketing and communications to give their insights on practical approaches to optimise business in this era of economic recovery.
The panel for the Back To Business (But Better) event – held online on May 14th 2021 – comprises:
Jarmila Yu, Consulting CMO and Founder of YUnique Marketing Ltd.
Bruce McKinnon, Award Winning Author, Brand Strategist and Founder of Brand Arrow
Richard Merrin, PR guru and MD of Spreckley Partners PR
Damian Corbet, Social Media Strategist and Founder of The Social C-Suite
Event fees will be waived in favour of a nominal "Ticket for Good" delegate donation to SATRO, thereby supporting both event delegates and the charity SATRO.
Our Time
In addition to her current mentoring capacity, our Founder Jarmila Yu is donating 5 mentoring spaces specifically for young people who have been awarded Kickstart placements in a dedicated marketing role in businesses in Surrey (our HQ county). The 5 free of charge spaces will be allocated to eligible businesses in Surrey where Surrey Chambers of Commerce have acted as the Kickstart gateway organization for them. The 1:1 mentoring sessions will take place monthly for up to 6 months, and consist of 30 minute online sessions between the kickstart placement young person (as the mentee) and Jarmila Yu (as the mentor). *Eligibility Criteria / T's & C's apply.
This gift recognises the importance of supporting the Kickstarter participants to develop the employability skills and experience they need to find work after completing the scheme. Importantly, this mentoring will focus on marketing and marketing career insights to support the success of the young people in settling into a marketing role during their placements and towards pursuing a marketing career beyond the placement.
All three gifts align with the UN Sustainable Development Goals, and in particular Goal #8 Decent Jobs & Economic Growth, which YUnique Marketing focuses on supporting through both its work and giving activities.