Latest News
Government Funding Available to Provide SMEs with Access to Legal Advice
13th August 2020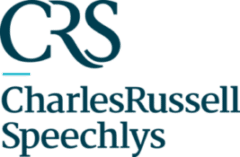 13 August 2020 – Charles Russell Speechlys has welcomed the Government's announcement of £20 million of grants to enable small and medium sized businesses to access specialist advice in order to help with their Covid-19 recovery plans.
The grants of between £1,000 and £5,000 per business, announced by the Minister for Regional Growth and Local Government, are available through social enterprise agencies such as the EM3 Growth Hub and the Coast to Capital Growth Hub. Businesses can use the grants for specialist advice as well as new equipment and technology.
According to Rebecca Burford, Partner, Charles Russell Speechlys, based at the firm's Guildford office, the Covid-19 crisis has provided many challenges which businesses and businesses owners have had to navigate, often amidst little guidance or conflicting guidance published on changes to legislation.
She comments, "At the start of lockdown, we set up Rapid Response Units across the firm, offering 45 minutes of advice, free of charge, to businesses on their key concerns, ranging from matters such as issues with property leases and negotiations with landlords, to understanding the nuances of the furlough scheme, to director's duties around insolvency issues as well as obligations owed to employees and customers as business begin to re-open.
"We are currently offering follow up to our Rapid Response Units, now providing "Return to Work" surgeries, giving advice for businesses planning to re-open their offices. Often, more detailed and complex advice is required than can be provided in a free 45 minute session, and it is very welcome news that the Government has added to its current packages of financial support with the announcement that £20m of grants is being made available to companies via their local social enterprise hubs.
"These grants can be used to obtain essential and often much needed specialist advice in a crisis of this nature.  This is particularly positive as in many cases obtaining specialist advice at the earliest opportunity can save £10,000s in the long run.  It is great that smaller companies facing cash flow issues will also be able to benefit from obtaining crucial specialist advice with the fees for such advice supported through the grant."
Leigh-Sarah Timberlake, CEO, Business South adds, "Business South welcomes the Government's plan to support small and medium sized businesses in the UK with grants that allow access to advice on the often very complex issues arising from the Covid-19 emergency.
"Over the past few months we have worked very closely with Charles Russell Speechlys LLP on a number of projects including supporting business leaders to maintain good mental health in the workplace; the skills needed to better engage on virtual platforms; flexible working and motivation.
"As a long-standing supporter of the Business South Champion Programme, I'm delighted to acknowledge Charles Russell Speechlys LLP's steadfast commitment to the wider business community and their unwavering desire to help business leaders reach the right solutions for their stakeholders against a complex and frequently changing landscape."
For further details or to access the funding, please email Rebecca.Burford@crsblaw.com or contact your local Growth Hub.
About Charles Russell Speechlys
Charles Russell Speechlys employs over 160 staff in its Guildford office at One London Square and provides a full range of services to businesses and private clients in the region, backed by the resources of an international law firm. For further information, please visit www.charlesrussellspeechlys.com
About Business South
Business South supports the prosperity of the region by attracting more investment, more businesses and the brightest talent. We accomplish this by bringing together business leaders, educators, public bodies and entrepreneurs to create a dominant and powerful force for change and growth. Our Business Champion Programme is the platform for making profitable and valuable connections for business leaders and you can find out more at www.businesssouth.org or Twitter @bizsouth or LinkedIn.