Latest News
Spelthorne sets a shining example with Silver award
18th August 2020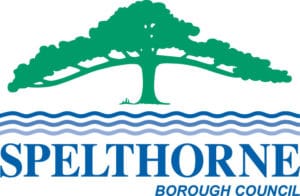 Spelthorne Borough Council is very proud to announce we have been awarded the Silver Award as part of the Defence Employer Recognition Scheme.
The award is for organisations that pledge, demonstrate or advocate support to defence and the armed forces community and align their values with the Armed Forces Covenant. Spelthorne is the second local authority in Surrey, after Woking, to have been awarded the Silver Award; one of 38 organisations in the region to be successful.
Over the last few months, the Council has worked on a number of projects to show their support for the defence community, which included the virtual VE Day celebrations. The Council will also be marking VJ Day on Saturday.
The Council is an equal opportunities employer and the armed forces community is no exception. Each leave year, reservists will be given ten days' extra paid leave to help them to meet their commitments to the reserve forces.  This Silver award marks the progress made after signing the Armed Forces Covenant in 2014.
Cllr Robin Sider BEM, Spelthorne Borough Council's Armed Forces Champion, said: "This award showcases the Council's commitment to supporting our Armed Forces. I am extremely proud of the work this authority has done in this field, with the notable highlight of our virtual VE Day celebrations in May this year. Over the coming months, we will be working hard to attain the Gold award and I am convinced, with our dedicated staff, we will achieve this aim sooner rather than later."
Paying tribute to the companies receiving the award, Johnny Mercer, Minister for Defence People and Veterans said: "The breadth and diversity of the winners this year shows how business support for the Armed Forces continues to grow no matter the sector, company size or location.
"I am grateful for the positive attitude and flexible policies these organisations have adopted towards the defence community, which is testament to the fantastic contribution our serving personnel, veterans and their families can make to any organisation.
"I am delighted that so many companies are supporting our people and that, through this scheme, we can give them the public recognition they deserve."
For further information on the Armed Forces Covenant, please visit: https://www.armedforcescovenant.gov.uk/ and https://www.spelthorne.gov.uk/afc.