Latest News
Hartsfield Manor is re-opening on Monday 13th July
13th July 2020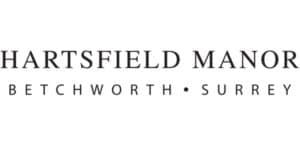 Hartsfield Manor, a 19th century manor house hotel based in Betchworth is re-opening on Monday 13th July after being closed for over 110 days.
The last few months at Hartsfield Manor have not been the summer that we originally planned for. With several weddings and events rescheduling for later in the year or next year, the hotel has been through some very challenging few months.
The team have been hard at work implementing several Covid measures across the hotel to ensure the safety of its staff and guests upon re-opening. While it is 'virtually impossible' to remove every risk, our policy to mitigate risks through best practice and risk assessments are in place.
Hygiene standards and physical distancing measures have been put in place throughout. Hand sanitising stations will be available throughout the hotel along with the increased frequency of cleaning the bedrooms and public areas of the hotels. Food service has been reviewed throughout, with guest being served with food buffets no longer available.
Our team have also been trained before returning with a certified Covid training program, along with thermal temperature checks before starting shifts.
Giles Thomas, Operations Director for the group said "I would like to take this opportunity to thank all of our guests, partners and incredible team for the support during this difficult time and look forward to welcoming you back at the hotel shortly."
The hotel is taking bookings for afternoon tea, bedrooms and dining in the restaurant. Please contact Helen Dobrak at the hotel at events@hartsfieldmanor.co.uk or by calling 01737 845300