Latest News
Guildford Helps Make A Safe And Playful High Street, While Supporting The NHS
14th July 2020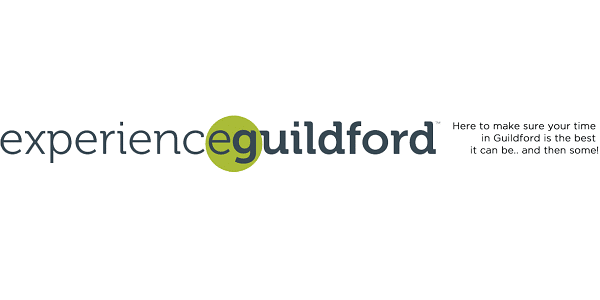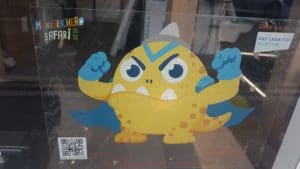 Experience Guildford is delighted to get behind an ambitious new project which aims to bring a fun, family experience to many of the UK's high streets this summer, whilst also raising over £100k for NHS Charities Together.
The story-trail, called MonsterHero Safari, builds on the huge popularity of art and sculpture trails seen across the country. The "Safari" will give families a fun and safe reason to come back into town centres and give high streets a much-needed boost in footfall.
Guildford will be one of the first 60 locations to launch the initiative this July, with other towns signed up spanning the breadth and width of the UK.
MonsterHero Safari works by utilising contactless NFC technology and QR codes and is app-free without the need for players to download or sign up. The Safari consists of 10 monster superhero window decals with embedded NFC tags that will be hosted across the town's independent and charity retailers, as well as cultural and public venues.
One MonsterHero character, Hiccupmonster, has been published but the other 9 are being kept under wraps to be discovered on the trail once live.
Families can engage with the experience by tapping or scanning each character and learning their names, stories and powers. Younger children will enjoy spotting the cute and colourful characters and older kids (and grown-up ones) will engage by learning more about them. After finding all 10 MonsterHeroes, families will be rewarded with a free e-book about their first adventure. Throughout the experience families are encouraged to show their support to the NHS and donate to NHS Charities Together.
Designed with COVID-secure safety in mind, the safari involves interacting with small, family member groups, and therefore adheres to all social distancing guidelines and is completely contactless.
Martin Blackwell, former CEO of ATCM and the Charity Retail Association is coordinating the UK-wide project pro bono. He said, "When I heard about the concept it just resonated with me and I knew I had to support it. I loved the idea of heroes; the idea of a "safari on the high street"!  I just thought, if something fun like this can help make families feel good about going back out onto the high street and raise money for such a worthy cause then let's go for it."
The project also partners with high street technology agency "Thyngs" to create the NFC and QR code-powered platform, plus renowned international marketing agency, "Toolbox Marketing", who worked for free bringing the initiative to life.
Commenting on the "Safari's" arrival to Guildford, Amanda Masters, CEO of Experience Guildford said;
"This is such a fun initiative that really embraces the need to kick-start our retail economy whilst also creating an engaging and family-led activity that safely introduces all generations back to our high streets. Not only will we be able to assist in raising valuable funds for a host of NHS charities, but we will also help bring our high streets back to life, supporting the wide spectrum of businesses that operate across the town."
To learn more about the MonsterHero Safari and how you can get involved, visit www.monsterherosafari.com