Latest News
BCC Responds To Latest Ons Inflation Figures
17th November 2021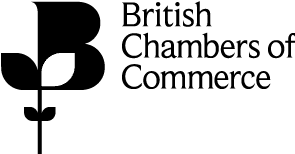 Commenting on the inflation statistics for October 2021, published today by the Office for National Statistics, Head of Economics at the BCC Suren Thiru, said:   
"The latest data confirms that inflation is on a significant upward trajectory.  
"October's upturn was largely driven by rising household energy costs following the increase in Ofgem's energy price cap, rising fuel prices and the partial reversal of the VAT reductions for hospitality and tourism which drove up restaurant and hotel prices. 
"A substantial winter surge in inflation remains probable with the rising cost of imported raw materials and higher energy prices likely to lift inflation to around 5% next year. 
"Inflation should trend back towards target over the medium term as supply chains adjust post-pandemic and demand weakens as fiscal policy tightens and economic conditions moderate. 
"The Bank of England are facing a tricky trade-off between surging inflation and a stalling recovery. However, with the UK economy facing mounting headwinds, raising interest rates too early should be resisted to avoid damaging business and consumer confidence."