Latest News
Latest Updates From Surrey Chambers CEO – February 24th 2021
24th February 2021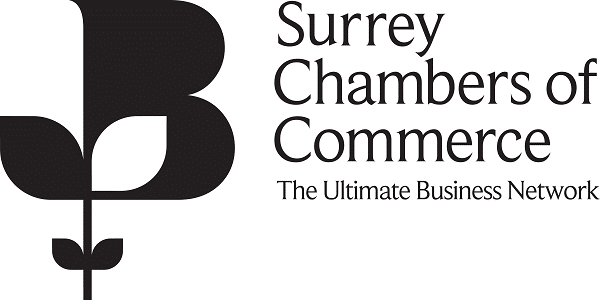 Louise Punter-CEO Surrey Chambers of Commerce
The much anticipated road to recovery was announced by the Prime Minister this week and the outline was received positively. However, we know from talking to businesses every day that many firms and millions of jobs still hang by a thread. While the furlough scheme is limiting job losses, the rise in unemployment and decline in employment levels, also announced this week, are further evidence that coronavirus continues to weaken the labour market. In a county where the biggest issue for many years has been the lack of people to employ, even Surrey is seeing heavy increases in unemployment. Although the government's roadmap provides a way forward, the lack of clarity over the future path of fiscal support has left a damaging cliff edge for jobs and livelihoods. We are strongly advocating that all the key support schemes for business should be extended – through the summer and wherever possible throughout 2021 – to ensure that as many viable firms as possible can make it to the finish line and recover. We will be glued to our media channels on 3rd March as the Chancellor delivers his budget speech.
Testing and protecting
There are some real positives, which should support the delivery of the roadmap vision, which include Rapid Covid-19 Testing available for all staff in Surrey who cannot work from home. This targeted testing initiative has launched in Woking, Spelthorne and Epsom and Ewell and is clearly explained on the Surrey County Council website. The Department for Health is also providing access to workplace testing in sectors open during lockdown. Businesses can register to order coronavirus (COVID-19) rapid lateral flow tests for employees if the business employs 50 people or more and employees cannot work from home. Alongside this increased testing is an impressive level of vaccination where nearly quarter of a million people in Surrey have had their first injection.
Businesses still grappling with EU Transition
As if the pandemic wasn't enough, some businesses are still grappling with the changes in trading with the EU. Surrey Chambers has been commissioned by both Local Economic Partnerships (EnterpriseM3 and Coast to Capital) to support businesses and help them to trade. In addition to our support and advice, Cabinet Minister, Michael Gove has announced a £20 million SME Brexit Support Fund to support small and medium sized businesses (SMEs) as they adjust to new customs, rules of origin, and VAT rules when trading with the EU. SMEs who trade only with the EU and are therefore new to importing and exporting processes will be encouraged to apply for grants of up to £2,000 for each trader to pay for practical support including training and professional advice to ensure they can continue trading effectively with the EU. The fund will be administered through the pre-existing Customs Grant Scheme and will open for applications next month. We are noticing that although most businesses we are working with are trading across the borders there are also many other areas to be aware of relating to things like Data protection, employment of EU Nationals, Qualifications recognition, e:commerce and many others. We will be covering these at our on-line EU Transition event on the 24th March. Attendance is free and booking is via our website.
Flagship event
International Women's Day is celebrated annually on 8 March and Surrey Chambers Business Women in Surrey Group always hosts a lunch, with a panel of fabulous speakers. This year things are a little different, but we aim to bring you a virtual event with an equally wonderful range of speakers talking about their experiences of gender equality in the education sector. This will be enhanced by the delivery of a cream tea to the delegates' homes, which will be provided by a local business.
Surrey Chambers of Commerce can be reached on 01483 735540, info@surrey-chambers.co.uk, @surreychambers www.surrey-chambers.co.uk