Latest News
Latest Updates From Surrey Chambers CEO – May 6th 2021
6th May 2021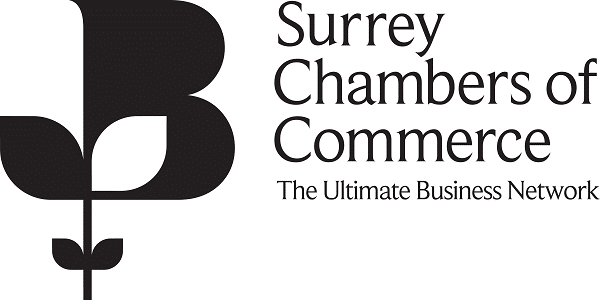 Whilst things have been going in the right direction for us in the UK, with regard to Covid, this has not been the case in India. We have been putting out the message that our colleagues in the UK India Business Council (UKIBC) and UNICEF have launched campaigns in partnership with the UK and Indian governments in order to provide support to the COVID-19 crisis in India. It has been great to see local businesses responding to these messages where they are able to help.
Latest government initiatives
It has been a particularly busy time for government backed initiatives, which we always investigate to see how we can help local businesses and the economy. The recently published Skills for jobs white paper has set out the government's blueprint for reshaping the technical skills system to better support the needs of the local labour market and the wider economy. As part of this, Local Skills Improvement Plan (LSIP) trailblazers are being funded. This is a great opportunity to really get the business needs understood by the local providers of skills and we will be looking to engage with interested businesses in the coming weeks. The reason this is important is that in pulling the LSIP together we would develop our understanding of needs and drive future investment towards the key areas in demand.
The second initiative is the Community Renewal Plan, which provides an opportunity for people, places and communities to pilot new approaches which respond to local challenges and local need. These projects can incorporate Investment in Skills, Investment for local businesses, Investment in communities and place and Supporting people into employment; all of which would have a positive impact on the local economy. Again, we are keen to hear from businesses on these topics.
Workforce plans of the future
Surrey Chambers has been part of a study looking at how we have all been affected in the workplace over the last 15 months. The report describes how this pandemic-led uncertainty has affected the ways in which businesses have managed their workforces, and how it may permanently change how they are managed in the future. The hope is that this report's conclusions can be used by businesses, educators and policymakers alike to understand more about how our workforces can be futureproofed so as to remain dynamic, productive and globally competitive. A copy of the report can be obtained from Surrey Chambers on request.
Some great events coming up
Our national Annual Conference is taking place on the 16th and 17th June. Attended by hundreds of business leaders, policy makers, the media and Chambers of Commerce from around the world, the Conference will discuss how we can restore confidence and build a more resilient sustainable future, that supports businesses to recover, grow, invest and thrive. The 2021 event will run over two days and feature high-level keynotes, expert panel sessions, practical workshops, and a virtual exhibition. We are expecting over 1,000 attendees. On May 19th Surrey Chambers of Commerce and Visit Surrey, the County's Tourist Board are delighted to bring you the latest news on the post covid recovery for the tourism and hospitality sector.  Giles Thomas, Operations Manager at Manor Collection of Hotels will be sharing his experiences over the last 16 months, including signing up to the Kickstart scheme through the Surrey Chambers gateway. We now have over 500 places approved with 100 already working in businesses all across Surrey.
Surrey Chambers of Commerce can be reached on 01483 735540, info@surrey-chambers.co.uk, @surreychambers www.surrey-chambers.co.uk
Louise Punter-CEO Surrey Chambers of Commerce