Latest News
Dr Adam Marshall: take bold steps to help UK business thrive
5th March 2020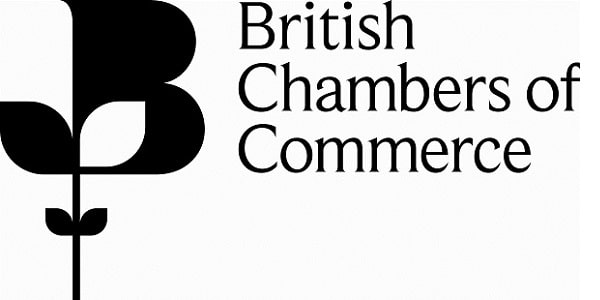 BCC Director General Dr Adam Marshall will today call on the UK government to sweep away barriers to business growth and investment at the leading business organisation's Annual Conference 2020. 
In his keynote speech, Marshall will praise the determination of British businesses navigating a period of significant change. He will call for cuts to the high upfront costs facing UK businesses – and for ministers to take bold steps to improve the business environment following the UK's departure from the EU.
Dr Marshall will welcome the end of political gridlock at Westminster, the government's recent commitment to deliver HS2, and its ambition to enhance growth in all parts of the UK.
Coming just six days before the government's first Budget, Dr Marshall's speech will highlight the importance of swift action to help UK businesses grow.
In his speech he will call on policymakers to:
Tackle the details that matter to businesses to enable strong future trading relationships with the EU, the US and other key partners around the world;
Reduce the high cost of doing business in the UK by reviewing and reducing business rates, among other upfront costs; and
Deliver transformative infrastructure projects that will connect businesses to new customers, supply chains and labour markets.
He will also urge ministers to consider help and support to businesses and areas affected by the global challenge presented by Coronavirus.
Dr Marshall will say (check against delivery): 
"We in business share your [government's] optimism about what the United Kingdom can achieve. We share your positive ambitions for the future. 
"Achieving those ambitions depends on tackling challenges and building solutions together. It depends on creating an environment that helps British business and trade to thrive – not just survive."  
***
"We respect the fact that ministers have made political choices.
"Yet we also must point out that these choices are likely to bring significant near-term costs and pressures for UK businesses and traders.
"These costs will be borne not just by our businesses – but also by consumers, and by our communities.
"There's nothing ideological or political about stating this.
"It's a simple fact.
"Over the next few years:
moving goods across borders is going to cost businesses more;
hiring people is going to cost businesses more;
compliance with additional rules on tax, data, and standards is going to cost businesses more."
***
"What businesses want to see now is Westminster focusing in on the details that matter, so that companies can move goods, people and data across borders successfully after the 1st of January."
***
"If the Government has taken some choices that will make life harder for UK businesses – it must now take others that make things easier.
– It must put measures in place to help businesses whose cash flow and supply chains could be disrupted when the transition period comes to an end on 31st December;
– It must stop tinkering round the edges and finally tackle the drag anchor of business rates, which undermine investment and risk-taking, and suffocate our high streets;
– It must put its money where its mouth is to support and promote UK trade, to give a leg up to the many thousands of companies whose overseas efforts will make Global Britain a reality;
– It must create deeper incentives to encourage businesses of all sizes to move further, faster on carbon reduction and energy efficiency;
– It must move infrastructure projects forward, faster – including everything from fixing local roads to expanding our global hub airport at Heathrow;
– It must give places more control over their own destiny, to achieve the aim of 'levelling up' the prospects for every region and nation;
– And crucially, Her Majesty's Government must stop dreaming up new bureaucracy, new administration, and new compliance requirements, so companies can put their time and resources into their people, their communities, and the climate challenge instead."
***
"Six days from now, the Chancellor of the Exchequer will deliver this government's first Budget.
"At this moment of change – he has a huge opportunity to go 'all in' and take big steps to improve conditions for UK business and enterprise.
"An opportunity to stop the endless rises in up-front costs that strangle growing firms and dim their horizons.
"An opportunity to back the innovators and entrepreneurs who put UK expertise and know-how on the global map.
"An opportunity to offer help to those companies and areas affected by the global challenge posed by Coronavirus.
"And above all, an opportunity to send a signal of support to British business through this period of political change – so that business in return can help make the UK a better place for all its people."
---
Download the BCC Submission to 2020 Budget
---