Latest News
BCC signs Armed Forces Covenant
29th March 2021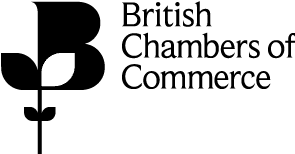 The British Chamber of Commerce has today (29thMarch 2021) signed the Armed Forces Covenant in a virtual signing event attended by the Assistant Chief of Defence Staff, Major General Simon Brooks-Ward CVO OBE TD VR.
The British Chamber of Commerce has pledged to the Armed Forces Covenant – a promise that those who serve or have served, and their families, are treated with fairness and respect in their communities, economy and society for which they serve with their lives.
By signing the Covenant, the BCC has made a commitment to support serving personnel, service leavers, veterans and their families by fostering relationships between business and the Armed Forces, supporting employment opportunities for veterans, service spouses and partners and offering favourable employment terms to support reservist duties.
Assistant Chief of Defence Staff, Major General Simon Brooks-Ward CVO OBE TD VR said, "I am delighted that the British Chambers of Commerce have decided to sign their Armed Forces Covenant. This is a very important step which brings together the supportive pledges of many individual Chambers across the network. I welcome the key pledges which include the promotion of the Armed Forces Covenantacross the Chamber Military Network, ten day's fully paid reservist leave and support to military spouses including the 'Supporting the Unsung Hero' start-up programme. This sets a fine example to all Chambers and their membership. Thank you, British Chambers of Commerce, for your support."
To date more than 6500 organisations have signed the Armed Forces Covenant including businesses and charities nationwide. The British Chamber's covenant pledge is made in support of the Chamber Military Network a unique project (funded by the Forces in Mind Trust) which helps Chambers, and their members undertake the signing of the Armed Forces Covenant and deliver their employment pledges as part of the Defence Employer Recognition Scheme (ERS).
British Chamber of Commerce Director General Adam Marshall said, "BCC is proud to sign the Armed Forces Covenant, and to pledge to the whole defence community whether serving, veteran, reservist or family member that we will do all we can to ensure they are treated fairly and without disadvantage. Over the years, I have seen just how much the Armed Forces community contributes to business, both as employees that bring a wealth of skills, experience, and innovation, and as entrepreneurs driving forward our economy.
The British Chambers of Commerce and the Chamber Military Network are well-placed to support the Armed Forces Covenant, to deepen links between the business and defence communities. Our unique position helping British businesses in every region and nation and across the globe means we can work together with the Chamber Military Network to foster relationships, dispel myths, and support service people and their families."