Latest News
Moore Barlow commended once again as a top law firm for HNW individuals
13th July 2020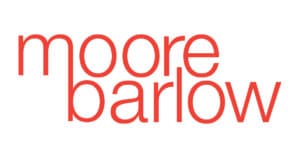 GUILDFORD (13 July 2020): Top 100 UK law firm Moore Barlow is proud to announce rankings in Chambers High Net Worth (HNW) 2020, reflecting the firm's reputation as a specialist firm for private wealth practitioners.
With one of the largest private client advisory teams in the South East, Moore Barlow is named a leading firm for Private Wealth law in Guildford and the surrounding regions. In this year's edition, Chambers HNW recognises the firm as being "involved in some impressively complex and high value cases" often spanning multiple jurisdictions, with the team acting "not only with professionalism but also with empathy for the client."
Three of the firm's lawyers have also received recognition as leading individuals, including Tim Adams, Scott Taylor and Lisa Green.
Head of Private Wealth Tim Adams is noted by Chambers HNW as being a "well-known" practitioner in Guildford and the surrounding region, who can be relied upon to provide "solid" advice on wills, tax, trusts and executries.
Scott Taylor is described as being "brilliant at negotiation and getting a good settlement" and as "very strategic" and "very thorough" in his approach. Scott leads the firm's specialist Contentious Trusts and Estates team and is well known for his contentious private client practice, including Inheritance Act 1975 claims and testamentary capacity cases and Court of Protection Applications.
Respected senior associate Lisa Green is also recognised as a star associate, with interviewees describing her as "a very thorough lawyer" who always strives to resolve issues for her clients. Lisa tackles a wide range of disputes including will contests and Inheritance Act 1975 claims, and also advises clients on contentious Court of Protection matters.
Chambers HNW is an annual publication specifically aimed at the international private wealth market, and ranks the top lawyers and law firms working in this area.
This news follows the recent hire of Naomi Wilkes in the firm's Private Wealth team and the official launch of the newly merged Moore Barlow in May 2020. The combination created a new regional powerhouse firm with a significant geographic footprint across the South East, serving clients across the UK and internationally. The firm boasts some of the largest and most comprehensive teams of legal advisors in areas such as private client, personal injury, clinical negligence and property.