Latest News
BCC and COBCOE combine networks to support UK and European businesses through Brexit and beyond
24th June 2019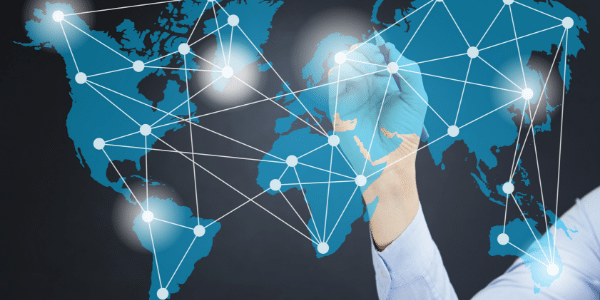 The British Chambers of Commerce (BCC) and the Council of British Chambers of Commerce in Europe (COBCOE) announce that they have reached an agreement that will see 24 additional British Chambers across Europe become part of the BCC's Global Business Network – significantly expanding the leading business organisation's reach and practical, real-world support for trade between the UK and the Continent.
The agreement means that the BCC Global Business Network now includes 49 British Chambers around the world – doubling the strength of the network in markets worldwide.
The move creates new connections and support for both UK and European businesses, at precisely the time they need them most.
With the nature of the UK's future relationship with the EU still uncertain, the British Chambers of Commerce and COBCOE have taken a strategic decision to bring their networks together – ensuring that firms have a front door not just in every region and nation of the UK, but in major capitals and commercial centres across the European continent as well.
Thanks to the move – led by BCC President Francis Martin and the COBCOE Board – both UK firms and European firms will be able to harness opportunities for trade and access practical advice, support and connections to keep trading across borders, regardless of political change.
Francis Martin, President of the British Chambers of Commerce (BCC), said:
"We are delighted to welcome so many new members from across Europe into BCC's global business network.
"From Manchester to Madrid, Aberdeen to Amsterdam, and Belfast to Bucharest, the British Chamber network will be best-placed to help firms trading across borders in Europe and beyond.
"Our Global Business Network supports two-way international trade and provides practical solutions to trading challenges. Expanding BCC's membership to include overseas British Chambers across Europe means that we will now be able to provide businesses with practical support, advice and connections in almost 50 countries all around the world.
"As we face the challenges and opportunities of Brexit, we can think of no better business response than delivering practical, real-world connections between countries all across Europe and the regions and nations of the UK."
Garry Parker, Chair of COBCOE, said:
"The fusion of COBCOE members into the BCC's Global Business Network creates an unrivalled business network with a truly global reach.
"British Chambers of Commerce across Europe have a long and important history, supporting businesses trading across boundaries for many decades, and representing the interests of both British and European businesses.
"This agreement – which was unanimously approved by COBCOE's membership – will enhance and grow those connections, boosting connectivity between UK and European businesses and creating new opportunities at a time of great political uncertainty."
Andrew Mitchell CMG, HM's Trade Commissioner for Europe, added:
"The BCC Global Business Network has been a crucial partner for DIT, in our work to support UK exports. Today, we are excited to see the network expand and strengthen, with 24 additional British Chambers in Europe.
"This agreement is fantastic news for UK businesses, and complements the work of DIT's 350 staff and 32 teams around Europe, who are focused on helping British exporters and encouraging new investments to the UK."