Latest News
Guildford Council Leader Appointed To EM3 Board
29th January 2021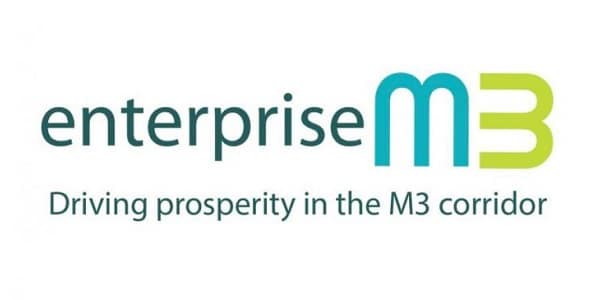 Guildford Borough Council leader Joss Bigmore has joined Enterprise M3's Board to support the LEP's plans for local economic recovery.
An economist and former City trader, Joss said he was looking forward to contributing to the LEP's strategic work in supporting the region's post-COVID-19 recovery and renewal. And he praised the LEP's value in being able to determine strategies which are long-term and collaborative across the region.
He said: "I'm looking forward to seeing what I can learn from the LEP and what I can add to its work. It's a symbiotic relationship between Guildford Borough Council and the LEP; the two are complementary which is very good because you find out what's happening in a broader area. All of the Surrey boroughs are interconnected and it's good to have a body that oversees them and draws ideas together."
"The LEP is essential in this respect and councils need it because it oversees the medium to long-term strategy for the area. Politicians' terms can be short-lived with elections every four years and usually you need more than four years to get things done. It's good to have a body with a focus on strategy that is apolitical."
Joss became the local authority's leader last October after holding positions as Executive member for Customer Service, and the Finance and Assets Portfolio, as part of the Residents for Guildford and Villages party.  He has an Economics degree and prior to his career in politics, spent 20 years working as an Equity Derivatives Trader in the City of London.
Dave Axam, EM3 chair, said: "We are delighted to welcome Joss to our board. His skills and background in investment and business as well as his regional knowledge will add significantly to our board's diverse expertise as well as provide valuable input to the delivery of our Economic Recovery Plan, Revive and Renew."