Latest News
Woking powers to the top of UK Vitality Index 2021
17th March 2021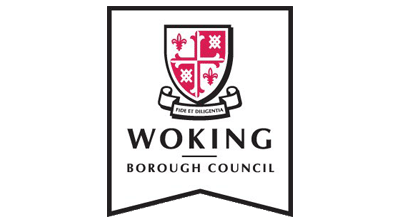 Woking has powered its way to the top of the UK Vitality Index 2021, beating Edinburgh, Cambridge and Bath in rankings for the country's best prospects across a range of indicators including economy, business, health outcomes and the environment.
Compiled by Lambert Smith Hampton (LSH), the 'definitive health check on the UK's towns and cities' assesses locations outside London to identify the best places to live, work and do business, in addition to those with the highest growth potential.
For 2021, the influential index confirmed Woking as the UK's best performing location overall, ahead of destinations also including Windsor, York and Brighton.
Woking performed "especially well" for the Economy and Business and Health and Environment measures and had a top score for wage growth and commercial property investment.
Woking was also particularly strong on the Health and Environment pillar, with low levels of cardiovascular mortality and high scores for life satisfaction and recycling. It also scored highly for educational attainment, affluent households and a low retail vacancy rate.
Cllr Ayesha Azad, Leader of Woking Borough Council, said: "Through a shared vision, big ambition and focused investment, Woking's exciting transformation is helping to ensure we reach our full potential by creating new opportunities for economic growth and job creation in an enviable location which puts health, quality of life and our environment at its heart.
"I'm delighted that our progress and success in delivering on plans put in place more than a decade ago continue to deliver our vision to ensure that Woking will be the region's leading economic hub, drive prosperity and growth and attract investment. We remain committed to leading the way to make sure Woking continues to be a great place for people to live, work, visit, socialise and invest."
Now in its eighth edition, the UK Vitality Index 2021 takes a broader, more holistic approach in assessing the vitality of UK towns and cities.
Forming the main Vitality Index, each location was ranked across three pillars: Economy and Business, Living and Health and Environment. The results across these 18 data sets revealed Woking as the top-ranked location for vitality.
Woking has also scored highly in other rankings, earning its place among the happiest places in the UK, according to the Office for National Statistics, while the most recent Halifax Quality of Life Survey named Woking among the 20 best places to live in Britain.
Popular for its wealth of green spaces, Woking has a growing population of more than 100,000 and is a major draw for its strong retail and hospitality offer for hundreds of thousands of visitors. With over 300 shops and more than 30 restaurants, Woking enjoys a vibrant and diverse community.
The town, which is located around 14 miles from Heathrow and just 25 minutes by train to London, is currently nearing the end of a major multimillion-pound transformation.
The Victoria Place project is a key feature in Woking's future growth plans, delivering 429 residential apartments in two iconic sky-high towers, a four-star Hilton Hotel, two public plazas, a medical centre, and 125,000 sq. ft. of new retail space including a flagship Boots and M&S store.
Later this year, Gordon Ramsay will open his first global cooking academy, and a new restaurant, in Woking ahead of a major move by one of the world's oldest and most respected performing arts institutions, Italia Conti, which is preparing to take up permanent residency at Woking's Victoria Place.
Incorporating its sites at Barbican, Clapham and Guildford in one new home measuring 47,000 sq ft over two floors in a new state-of-the-art building, Woking will play a key part in its future growth and expansion.