Latest News
Support Guildford's independent businesses this #SuperSaturday to mark Independents' Day
2nd July 2020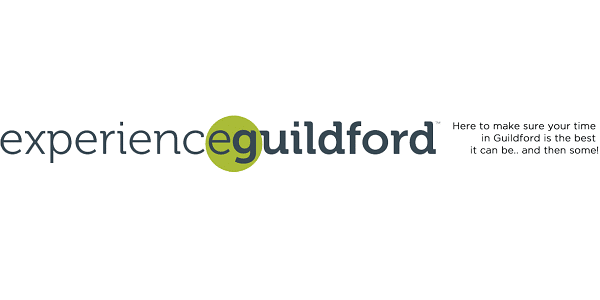 As Guildford consumers wake up to a new dawn following the controlled relaxation of COVID-19 lockdown measures, #SuperSaturday, which marks the start of UK hospitality and other businesses re-opening, also falls on Independents' Day UK.
Independents' Day UK (July 4th) is a key annual campaign that exists to support and promote the country's many independent businesses, which over decades have become the heart of our local communities and have added a substantial financial contribution to our local economy.
This year, Independents' Day UK could not be more poignant, with many of our much-loved and prided independent businesses facing unprecedented financial adversity due to the coronavirus outbreak and now, more than ever need the support of the nation.
Across the UK some 65% of retail outlets are independent businesses, plus many pubs, bars, restaurants, hairdressers and beauty salons also operate as independents. Their financial contribution to the local economy in which they exist far outweighs that of their national or online counterparts, with an estimated 50p to 70p of every £1 spent with a small or medium-sized business staying in the local economy, compared to 40p in respect of larger businesses and as little as 5p for online traders.
Recent research by accountancy network Corporate Finance Network suggested that up to a fifth of UK small businesses are at risk of collapse due to the COVID-19 lockdown, as they struggle to secure emergency funds to keep afloat. As they begin to re-open their doors that struggle continues, with tight restrictions on trading impacting their potential revenues, customer numbers and increased spend on labour.
Never before have our independent businesses needed our support more, and Experience Guildford, the town's Business Improvement District, is urging residents and visitors to Guildford to back these businesses during their time of need.
Amanda Masters, CEO of Experience Guildford says;
"Guildford has always been known and appreciated for its diverse range of independent businesses – it's one of the main draws to our town helping us stand out from our neighbours. These businesses that make Guildford so special are a sector of our retail and leisure offering that have been hit the hardest during the corona outbreak and are in desperate need of our support. Help them with your feet and your wallets, as collectively if we don't, we may lose some of them for good.
"At Experience Guildford we're doing what we can to help support and raise their cause, from lobbying Government to enable them to access additional lifesaving funds, to facilitating crowdfunding initiatives which empower them to raise funds for themselves."
Support Biddles, Guildford's oldest independent retailer
Biddles the stationer, one of Guildford's oldest independent retailers has embarked on a fundraising campaign of their own via Crowdfunder in order to raise the necessary funds to save them from permanent closure. When their parent company went into administration in May, the managers of the 135-year-old Guildford store, David Goddard and Neal Heaven decided to take matters into their own hands, launching a 'Pay it Forward' crowdfunding campaign to raise £20,000 and re-open the business. Using their own savings to buy stock, the 'Pay it Forward' campaign provided them with an ideal solution to raise funds and get Biddles back in business following the difficulties they encountered in securing bank or Government support due to the new business status attributed by their new ownership.
Supporters of the Biddles Guildford campaign can pre-purchase reward vouchers from £20 to £100 to spend in the store once open, plus limited edition pen and pencil sets. Launched on 25 June, the campaign has so far reached over 30% of its initial target, with 22 days of the fundraising period still left to run.
Commenting on the activity, David Goddard says;
"We have been blown away by the support and generosity of the Guildford community in helping us save this much-loved stationer that's been a part of this town for more than 135 years. The funds generated by Crowdfunder will help us not only keep the business going but will also help secure the jobs of the team that work here. Neil and I have collectively worked at Biddles for over 80 years. By supporting this campaign you can help us make history for this longstanding store, and not let us just become part of it."
Pledge your support to Biddles Guildford in their crowdfunding efforts at www.crowdfunder.co.uk/help-save-biddles-of-guildford or visit www.experienceguildford.com to find out more about the initiatives that you can get behind to support the town's independent businesses.