Latest News
Surrey's soilless technology could help the UK's biomass industry grow
4th August 2022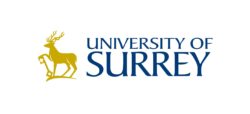 An innovative, space-saving technology to develop fast-growing plants without soil could revolutionise the UK's bioenergy market, according to researchers from the University of Surrey. The soilless cultivation technology has been awarded £4m from the Department for Business, Energy and Industrial Strategy (BEIS).
Surrey's project will demonstrate a novel technology known as aeroponics, which involves the cultivation of plants with no soil. This approach will use only water and nutrients to grow bioenergy trees, known as short rotation coppice willow, which can later be used for energy generation.
Dr Zoe M Harris, project lead from the University of Surrey, said:
"If we are serious about meeting our climate targets, the UK will need to plant vast amounts of bioenergy sources and do so quickly. Having enough stock to ramp up planting to 720,000 hectares by 2050 represents a significant and undervalued bottleneck in the supply chain. Our innovation allows us to grow willow faster, with a higher yield on a smaller land footprint than traditional fields.
"We are confident that our technology could revolutionise the willow cutting market. We'll be able to demonstrate more cutting on less land and do so flexibly in response to changes in market demand, minimising waste and maximising productivity."
Along with optimising the technology, this project will see the research team investigate whether their soilless technology can be used for other crops such as hazel, forestry and Miscanthus (a popular energy grass in the UK). These advances will be important for other bioenergy crops and to assist the government's tree planting targets to support reafforestation and rewilding.
The team will also look into whether this technology can be used to accelerate the progress of plant breeding programmes, for example, to increase yield and pest or disease resistance.
Professor Bob Nichol, the University of Surrey's Executive Lead on sustainability and Pro-Vice-Chancellor and Executive Dean of the Faculty of Engineering and Physical Sciences, said:
"Everyone here at the University of Surrey is deeply passionate about ensuring we set the world on a better trajectory when it comes to sustainability – that's why we have just launched a university-wide Institute of Sustainability. Such an innovative solution to real-world problems is something we want to cultivate and encourage through the new institute. We also need to be sustainable as a University, and I'm impressed at how our research and innovation can help our campus achieve that goal."
The University of Surrey is working with both academic and industrial partners including: Rothamsted Research, UK Urban AgriTech, LettUs Grow, Aberystwyth University, Forest Research, National Institute of Agricultural Botany (NIAB), NMC2, Glideology and CapitalAgri.
Energy Minister, Greg Hands, said:
"Accelerating home-grown renewables like biomass is a key part of ending our dependency on expensive and volatile fossil fuels.
"This £37 million of government investment will support innovation across the UK, boosting jobs whilst ensuring greater energy security for years to come."
The University of Surrey is a research-intensive university, producing world-leading research that transforms lives and changes the world for the better. Sustainability is an institution-wide area of focus, delivering multi-disciplinary research to tackle the many challenges of climate change. The University is also committed to improving its own resource efficiency on its estate and being a sector leader. It has set a commitment to be carbon neutral by 2030. A focus on research that makes a difference to the world has contributed to Surrey being ranked 55th in the world in the Times Higher Education (THE) University Impact Rankings 2022, which assesses more than 1,400 universities' performance against the United Nations' Sustainable Development Goals (SDGs).