Latest News
Beard's Ollie Chun joins the board of education charity SATRO
4th February 2021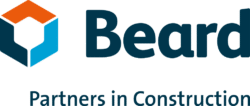 A construction professional from one of the region's leading family-run firms, has been appointed to the board of innovative education charity SATRO.
Ollie Chun, the pre-construction manager at Beard in Guildford, has joined the Surrey-based charity's board, bringing his experience and construction sector perspective to its activities.
The long-established educational charity works across the South East of England helping to support the teaching of STEM (Science, Technology, Engineering and Maths) subjects and understanding of STEM careers in schools, with young people aged 7-18.  This includes the delivery of a BTEC Construction Qualification to more than 300 students a year.
Ollie, from Newbury, joined the board towards the end of 2020 and says he is keen to play a key role this year to support the charity, despite the restrictions of the ongoing national lockdown.
He said: "It's really important for Beard as a business which is invested in its local community to be involved in organisations such as SATRO. As a construction firm we clearly have an interest in the promotion of STEM subjects, so for me personally it has been a great opportunity to be the representative of our sector on the board."
Due to the closure of schools and social distancing rules, SATRO has had to adapt its activities. It has continued to deliver to schools virtually throughout the lockdowns providing online resources, and where schools are open to deliver in person around the region.
Ollie explains: "Obviously we've had to change our approach to delivering the message to school children during the coronavirus restrictions, but that has made it no less effective.
"A careers event in the autumn that took place online included a virologist and a marketing manager from Pfizer for example, who were both able to demonstrate the different paths they took into their roles. And both have been heavily involved in the fight against Covid-19.
"As a pupil, when you're at school it's hard to know what direction you want to take later in life. "What's great about these sessions is that it inspires young minds but also shows them things they would never have thought possible, in terms of career paths.
"Being able to represent the construction sector is really important as it enables the children to bring the STEM subjects alive, as so many are directly related to construction."
Howard Railton, Chair of the SATRO Trustee Board, added: "Ollie is a welcome member to the organisation especially coming from a construction firm in our region.
"Part of the ethos of the charity is to inspire children into understanding the STEM subjects and we're confident Ollie will be able to do that with his enthusiasm for the role and great experience in the sector."