Latest News
A Recovery Fraught with Risk with Caxton Business
18th May 2020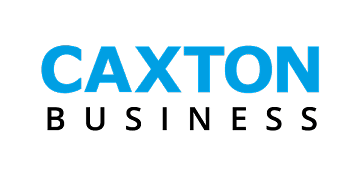 Having spent most of the last two months in hibernation, the global economy appears to be finally – albeit gradually – turning a corner. Of course, the last thing anyone needs now are further economic roadblocks to appear, but this may be exactly what's about to happen.
As lockdown measures begin to be eased, the risk of a resurgence of the coronavirus increases accordingly. Such a second spike in infections would likely cause much more harm to the economy than the first, with many businesses that weathered the storm of the initial shock unable to do so for a second time.
In order to prevent such a second wave, governments are – on the whole – taking a gradual approach to lifting the social distancing measures. While effective at preventing a resurgence in the virus, the slow pace of re-opening will prolong the economic hardship, and will make a 'V' shaped recovery almost impossible. Consensus seems to now be coming round to this view, with a 'Nike swoosh' the favoured trajectory at present, but a more pronounced 'U' shaped recovery remaining a high probability.
Furthermore, one must recognise that the longer economic activity remains depressed, the greater the chances that present liquidity issues – which have been addressed by fiscal support – become more catastrophic solvency issues. It is at this point when the recession could become a depression.
As if that wasn't enough to worry about, one must also be aware of the likelihood that geopolitical tensions begin to increase. Said tensions are most likely to stem from another flare up in US-China relations, with President Trump seemingly intent on seeking some form of reparations ahead of his re-election bid in November.
Frankly, the last thing the global economy needs at the moment is a return to the trials and tribulations, and the tit-for-tat tariff escalations, that a second round in the US-China trade war would result in. Such an escalation in trade tensions would pose a significant risk to the economic recovery, threatening to plunge the global economy back into a deeper downturn before the rebound had found its feet.
Both of these two risks have finally started to be priced into markets over the past week, with risk appetite taking a hit, and equities beginning to pullback after a relentless grind higher since the March lows. Such a trend is likely to continue, with the precarious state of the economy leading to an environment where it is impossible to buy riskier assets with any significant degree of conviction.
As a result, and as the aforementioned risks begin to play out, safe-havens should begin to appear more attractive, therefore Treasuries and the US dollar should remain well-bid. As for equities, broader indices should start to rollover, however those companies which may be somewhat immune from, or even benefit from, the current situation should outperform.
With foreign currency being a fundamental part of business, Caxton are providing a free consultation service to all UK businesses, available Monday to Friday 8am-6pm.
Simply email fxoptions@caxtonfx.com to arrange a time to speak or alternatively ask any questions you may have. We look forward to hearing from you.
Michael Brown, Senior Market Analyst, Caxton FX