Latest News
UK'S First Published Research Paper Into Health Benefits Of Forest Bathing
5th February 2021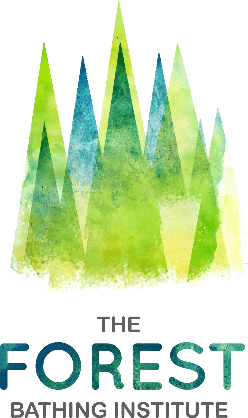 A Pragmatic Controlled Trial of Forest Bathing Compared with Compassionate Mind Training in the UK: Impacts on Self-Reported Wellbeing and Heart Rate Variability
In 2019 The Forest Bathing Institute in partnership with researchers from the University of Derby, led by Dr Kirsten McEwan from the Department of Health, Psychology & Social Care, carried out the first scientific research study of Forest Bathing+ in the UK. The study measured the impact of Forest Bathing+ on physiological wellbeing and mental health.
The research paper has now been published, in a special issue of the journal Sustainability which highlights the beneficial health and psychological effects of walking and spending mindful time in woodland.
The benefits of spending time in nature have been recognised for hundreds of years. After all, many medicines harness the therapeutic restorative powers of plants. The advancement of technology, and the growth of city life, has led to a disconnect with nature for many of us. In Japan, nature is inherent within Shinto philosophy, as the two go hand in hand, there is an innate respect and reverence for the natural world and its therapeutic benefits.
In Japan over the last 40 years, much medical research has been conducted into the science behind spending time under the canopy of trees practising 'Shinrin-yoku' or Forest Bathing. In particular, the Nippon School of Medicine and Professor Qing Li, a world-renowned expert, has led the way regarding evidencing the benefits. Indeed 'Shinrin-yoku' has been socially prescribed on the Japanese NHS for 40 years and is seen as a preventative therapeutic intervention for people who suffer from depression, anxiety, mental health issues and physical complaints such as high blood pressure.
Japan now has over 60 accredited woodland trails across the country, including the cities, where workers are encouraged to take time out each day from their routine, and go for a walk along these dedicated trails and leafy areas, with the aim of re-charging, relaxing and unwinding.
During 2020 with the advent of the Covid-19 pandemic, many people began to appreciate the restorative aspects of spending time in nature. With the restrictions on travel imposed by lockdowns, people started to re-evaluate the green spaces around them, whether that be a balcony, park, garden, or woodland area for those lucky enough to have one on their doorstep.
During the first lockdown across England in 2020, a survey carried out by Natural England* revealed that 85% of adults reported that being in nature made them happy. With those people who had visited a natural space being happier, than those who had not, over a seven-day period.
It appears that there has been an awakening for people to be more connected to nature, with the realisation of its positive impact on mental health, enhanced mood and just feeling happier spending time outdoors!
Dr Kirsten McEwan, lead Researcher at the University of Derby's Department of Health, Psychology & Social Care, said; 'The publishing of this research paper is timely, as the findings evidence significant improvements in mood, nature connection, rumination, compassion and pro-environmental attitudes. The study conducted in semi ancient woodland in Derbyshire, also produced improvements in heart rate variability in 57% of the study participants and reduced anxiety by 29%.'
Dr McEwan continued; 'It demonstrated wellbeing benefits similar in magnitude to an established UK wellbeing intervention (Compassionate Mind Training), revealing its promise as a therapeutic intervention for improving wellbeing and cardiovascular health in the UK. We are also delighted that following our research, Guildford & Waverley Borough Council is now offering Forest Bathing as a social prescription and it is about to be offered through GP referrals across Surrey as part of the Government's recent investment in social prescribing.'
The Forest Bathing Institute is already in discussion with eleven British Universities, including more studies with the University of Derby, with plans to conduct extensive scientific research into the physiological and mental health benefits of Forest Bathing+.
Gary Evans, Co-Founder Director of The Forest Bathing Institute said; 'We are delighted that this inaugural, ground-breaking research, which replicates some of the scientific medical research carried out in Japan, significantly reveals the positive impact on participants both at a physiological and mental health level.'
Mr Evans continued; 'It is our aim to continue to further replicate the Japanese scientific studies so that we can present the resulting evidence around the health-giving benefits of Forest Bathing+ nature therapy to NHS England, PHE and the Department of Health.'