Latest News
Watch At Home: Tales From Hans Christian Andersen
18th October 2021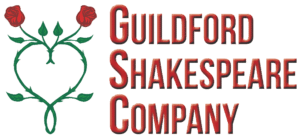 The award-winning Guildford Shakespeare Company are making their brand-new musical adaptation based on the stories of Hans Christian Andersen available to Watch At Home on selected dates during the run.
Filmed in front of a live audience, the show will be available to stream at 7.30pm, on Thursdays and Saturdays, starting from 21 October.
SARAH GOBRAN, GSC Co-Founder & Producer: "We're delighted that so many people are looking forward to returning to see our work on stage this month, but we're very aware that there are many audience members who may not be ready to attend in person. These Watch At Home streams will enable the incredible work of this talented cast and creative team to be enjoyed by even more people."
The Ugly Duckling, Thumbelina, The Little Match-Girl, The Emperor's New Clothes, The Princess and the Pea: the tales of Hans Christian Andersen are some of the most-treasured stories we have all grown up with, and this Autumn Guildford Shakespeare Company are bringing seven of them to life in a brand-new musical adventure
Rediscover the feel-good joy of these timeless stories and experience a couple of new ones!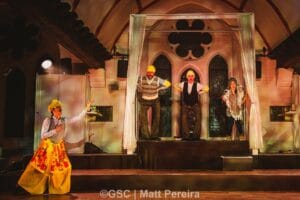 Inspired by the tale of The Little Match Girl, this brand-new show adapted by ANT STONES and directed by CHARLOTTE CONQUEST weaves together seven wonderful tales including Thumbelina, Princess & The Pea, The Ugly Duckling, The Emperor's New Clothes, The Darning Needle and The Puppet Showman.
Original music and lyrics are by TOM JACK MERIVALE with movement by INDIANA LOWN-COLLINS and set and costume designs by NEIL IRISH. WATCH AT HOME tickets are £25 and can be purchased online through the GSC website, where full watching instructions can be found.
For those wishing to attend in person, GSC have a significantly reduced the audience capacity to make room for socially distanced seating which will be in place at every performance and have put in additional measures and offers to help reassure people coming back to watching theatre indoors.
The company have also introduced a new discounted £10 ticket. The new 10@£10 offers ten tickets for just £10 Monday to Wednesday for to 16-25 year olds and those in receipt of Universal Credit. A new buddy Night for solo theatre-lovers has also been launched on Wed 20 October.
Relaxed and Audio Described performances on 30 October and 06 November are also available.
For details and tickets: https://www.guildford-shakespeare-company.co.uk/hans-andersen/ 1 of 2
Press Release