Latest News
Welcome Hennessey Brown Music\ Buzz Music Group
29th July 2020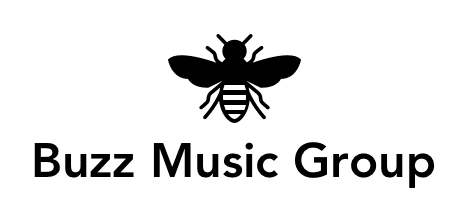 We are delighted to be welcomed to the Surrey Chambers family and hope that we may be able to collaborate and support many of you in the coming weeks and months. Our full names are Cressida Wislocki and Jonathan Hennessey Brown and we are a partnership music management company who set up the following agencies just before lockdown somewhat decimated our industry:
Hennessey Brown Music has a roster of world class soloists and ensembles available for concerts, recitals, house concerts, tours and collaborations.
Buzz Music Group has a more commercial leaning and the groups, bands and soloists specialise in weddings, parties, product launches and business functions.
Much awaited and great news from the government came last week saying that concerts can resume on August 1st. Obviously for many venues the news wasn't good enough as concerts will have to be with socially distanced audiences and musicians which means a huge cut in ticket sales, but at least some kind of live performance can begin again. We are looking into creative ways of bringing you the long awaited Hennessey Brown Concerts at Holy Trinity Church (more about that nearer the time!)
We don't want to bombard people with too many emails so I will include in this one our most recent news and details of a couple of the upcoming events.
On Sunday 19th July we had our first Zoom Room event with the Vida Guitar Quartet. It was a really rewarding evening all round with over 130 people from all over the world joining us. There was something very special about doing the event this way as it felt closer to a real concert atmosphere than just watching a Youtube video and there was genuine, relaxed interaction between everyone. The quartet shared footage that they filmed in lockdown including a beautiful arrangement of 'Flowers of the Field' by Gary Ryan and footage from some of their most loved concerts when they were together. We were delighted to see Gary in the audience and to hear his introduction to the piece. A huge thank you to everyone who attended and for all the generous donations, you helped to make it a really memorable event.
For guitar lovers we had another feast of guitar music this past Sunday July 26th at 8pm. It is our 'Guitartopia' concert which we put out  in collaboration with Polyphony Arts. Tune in to hear music from five of the world's top classical guitarists followed by a group interview. Watch this concert with 5 world class guitarists performing from England, Austria and Boston here:
https://www.stage-hub.com/guitartopia
'Conductors in Conversation' is a project we are really excited and happy to be part of. Both of us have a close connection and love for Latin America. Jonny lived in Mexico for many years and Cressida is married to a Colombian and has been there many times so we are very pleased to be supporting a cause helping people in Bogota who have run out of food. They were vulnerable before and now they are in a desperate situation due to Covid-19. 70% of the proceeds from ticket sales will be going towards a charity on the ground 'Bogota Solidaria en Casa' who are delivering food parcels to those in need. Here is the link to the trailer and tickets: https://www.stage-hub.com/bogota
For chamber music lovers the interview with the Cuarteto Latinoamericano who have been together for 38 years was fascinating and informative – a great one for music students too! https://www.stage-hub.com?wix-vod-video-id=25db8dc28b5a4623b8224cd7314f536f&wix-vod-comp-id=comp-kb45wg7f
Finally, for 'cello lovers married couple Tim Gill and Joely Koos concert is a real treat with a special guest appearance from Roderick Williams who wrote one of the pieces for them: https://www.stage-hub.com?wix-vod-video-id=fac2069da81e4dcaa14a4383048e9196&wix-vod-comp-id=comp-kb45wg7f (wait a couple of seconds after clicking the link to see the right video!)
That's all for now! Thank you in advance for your interest and support and we look forward to sharing exciting news and offers for our live concerts when they resume.
Warm wishes,
Cress & Jonny