Latest News
Smith & Williamson's Guildford Office Celebrates Partner Promotion
2nd July 2020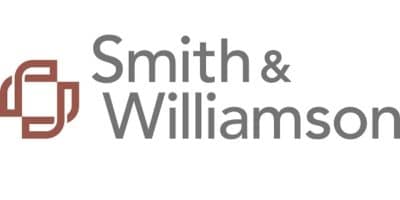 The Guildford office of Smith & Williamson, the financial and professional service firm, is pleased to announce Richard Robson's promotion to Partner.
 Richard Robson, Partner, Investment Management, joined the firm at the beginning of 2016 and speaks regularly at local Smith & Williamson events. He commented: "I am delighted and honoured to be promoted. I have thoroughly enjoyed my time at Smith & Williamson and look forward to the many years ahead. Across the business, colleagues are invariably friendly and helpful, and we share a wonderful culture of putting the client first. This helps us to create strong and lasting relationships with our clients and makes the work especially rewarding."
Based in the centre of Guildford, the investment management team works alongside specialists in pensions, personal financial planning, tax and accountancy.  Clients of the office include individuals, businesses, trusts and charities.
Across the firm, Smith & Williamson announced 22 promotions to Partner and Director, which are effective from 1st July 2020. The promotions are placed across the group's Financial Services, Professional Services and Support business streams.
David Cobb, Co-Chief Executive of Smith & Williamson, added: "I would like to congratulate our new Partners and Directors. The ongoing contributions and commitment demonstrated by our people ensure we are well-placed to support our clients during the challenging times that some are currently facing."
Kevin Stopps, Co-Chief Executive of Smith & Williamson, continued: "These promotions to Partner and Director are well-deserved and recognise the efforts made by our people in helping to deliver an outstanding service to our clients. I am particularly pleased to see that roles covered by this announcement stretch right across the Group, demonstrating the strength and breadth of the services we offer to private clients and their business interests."