Latest News
Moore Barlow ranked as top tier law firm across the South East
2nd October 2020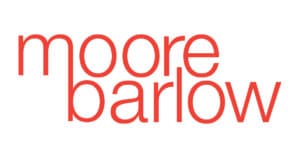 Top 100 UK law firm Moore Barlow has gained widespread recognition in the latest UK edition of the independent legal directory Legal 500.
This is the first time Moore Barlow has featured in the directory since the merger between Moore Blatch and Barlow Robbins in May 2020. The combination of both firm's strengths has resulted in Moore Barlow receiving recommendations in 28 practice areas, across the South East in locations including Surrey, Sussex, Kent and Hampshire.
The firm is distinguished as a "Top Tier" firm for 10 practice areas including Agriculture & Estates, Charities & Not for Profit, Commercial Property , Contentious Trusts & Probate, Corporate & Commercial, Family, Insolvency & Corporate Recovery, and Personal Injury & Clinical Negligence (claimant).
A total of 70 lawyers have also been recommended in this year's annual rankings, including eight Moore Barlow Partners listed as 'Leading Individuals', considered true market leaders and with long-established reputations in their sector.
In addition the directory identifies four Moore Barlow partners as "Next Generation Partners" and also recognises the important work of the firm's junior, new or younger lawyers with five of the firm's associates listed as "Rising Stars" and ones to watch.
Ed Whittington, managing partner of Moore Barlow, comments:
"These recommendations reflect the strength of the Moore Barlow team, our continued commitment to achieve the best result for clients, and the depth of our expertise across private client, business and organisational law, personal injury and clinical negligence. We are incredibly proud of our team and their achievements."
The Legal 500 rankings highlight the practice area teams that are providing the most cutting-edge and innovative advice and are based on feedback from 36,000 clients worldwide, submissions from law firms and in-depth interviews with leading private practice lawyers and a team of researchers. The 2021 edition provides a snapshot of the marketplace in 2019-2020.
The firm's full results are as follows:
Tier 1
Agriculture & Estates
Charities & Not for Profit
Commercial Property: Hampshire
Commercial Property: Kent, Surrey, Sussex
Contentious Trusts & Probate
Corporate & Commercial: Hampshire
Family: Hampshire
Family: Kent, Surrey, Sussex
Insolvency & Corporate Recovery
Personal Injury & Clinical Negligence: claimant
Tier 2
Employment: Kent, Surrey, Sussex
Health & Safety
IT & Telecoms
Personal Tax, Trusts & Probate: Hampshire
Personal Tax, Trusts & Probate: Kent, Surrey, Sussex
Professional Negligence
Property Litigation
Family: Mediation
Education: Schools
Tier 3
Commercial Litigation: Hampshire
Corporate & Commercial: Kent, Surrey, Sussex
Debt Recovery
Employment: Hampshire
Intellectual Property
Public Sector
Clinical Negligence: claimant
Tier 4
Commercial Litigation: Kent, Surrey, Sussex
Tier 5
Personal Injury: claimant
Leading Individuals
Damian Horan – Personal Injury
Dorothy Agnew – IT & Telecoms
Gordon Reid – Charities & NFP
Jo Farrands – Family
Joanna Lada-Walicki – Education: Schools
Judith Ball – Family
Karen Barham – Family: Mediation
Luc Algar – Commercial Property
Next Generation
Heather Dobson – Insolvency & Corporate Recovery
Katy Barber – Family
Maya Sushila – Personal Injury
Scott Taylor – Contentious Trusts & Estates
Rising Stars
Lisa Green – Contentious Trusts & Estates
Mea North – Community Care
Peter Worrall – Debt Recovery
Rebecca Chaplin – Insolvency & Corporate Recovery
Victoria Jones – Clinical Negligence