Latest News
Nova Cinema is Launching a New Membership Offering Free Tickets for the Latest Releases
4th October 2022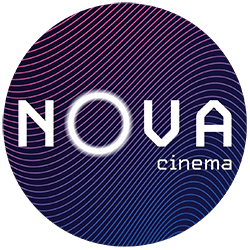 Super Nova is the new out-of-this-world membership scheme packed with perks perfect for a winter evening out at the cinema.
You can unlock a universe of benefits including free tickets, discounts and other benefits by signing up to the new membership for just £60 a year.
• 5 free tickets
• 10% discount on additional tickets
• 10% discount on all food and drink
• 10% discount on screen hire
• Receive latest news, events and releases direct to your inbox
• Speedy online booking process
• Free small popcorn upon sign up
Join the club to make sure you don't miss out on this season's top releases including the sequel everyone has been waiting for Avatar: The Way of the Water, the new DC blockbuster Black Adam and Roald Dahl's Matilda the Musical.
We are also launching Nova Now, our free membership which means you can still join the club without spending a penny!
By signing up to Nova Now, you'll receive a host of membership perks and offers including quicker booking, recommendations directly to your inbox and first notification of news, events and previews.
We will also treat you to a free small popcorn next time you visit as a member. Just make sure you claim it by 31st December 2022.
JJ Almond, Venue Director, said: "We hope our customers will be as excited as we are about our new membership schemes. This is something we've wanted to do for a long time so are thrilled to be launching this during our 30th birthday year in Woking.
"Super Nova and Nova Now are all about giving back to our loyal customers who continue to support us. And if you haven't visited us before, there is no better time!"
To sign up to Nova Now and Super Nova visit www.novacinema.com or head into venue.