Latest News
BDO sponsors Guildford Jazz Festival
7th February 2020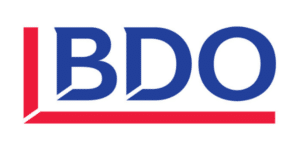 Accountancy and business advisory firm BDO has signed up to be a headline sponsor of Guildford JazzFest '20.
Guildford JazzFest is a 3-day music festival taking place over the weekend of Friday 20 to Sunday 22 March at the Electric Theatre in Guildford. The varied and diverse programme features a wide spectrum of accessible jazz, funk and latin grooves.
This inaugural event is being organised by Guildford Jazz, a thriving local community arts organisation, which hosts regular monthly gigs at the Jazz Café at the Electric theatre and Guildford Pavilion.
All profits from the festival will go to Guildford Philanthropy, a local charity helping people disadvantaged by disability, poor education, mental illness and caring responsibilities in the community.
Nick Poulter, lead partner, at the Guildford office of BDO LLP said:
"We are delighted to sponsor Guildford Jazzfest '20 and to support the valuable and tireless work of Guildford Philanthropy for the local community.
People are at the heart of everything we do, whether that's our teams, clients or the wider community, and what better way to celebrate this than by showcasing talented international artists, while raising much-needed funds for local causes and projects.
We are proud to play a part in bringing this inaugural event to the town and jazz lovers everywhere".
The three day festival is a first for Guildford Jazz, which has been arranging regular sell out gigs since 2011. Its founder, local bass player Marianne Windham commented:
"The festival represents a celebration of all that Guildford Jazz is about, bringing the finest UK jazz musicians to Guildford to play a wide spectrum of accessible music in a friendly club-like atmosphere. There is something for everyone in the programme whether you are just looking for great live music or are a committed jazzer".
Alongside sets from leading UK jazz artists,  the festival features free foyer jazz, a Gin in the Jazz Bar evening, New Orleans Dixie Jazz from clarinet maestro Duncan Batchelor and a number of community events. These include a celebration of Surrey Young Jazz Musicians of the Year and a talk organised in conjunction with West Surrey Arts Society on the early history of jazz by broadcaster and bass player Sandy Burnett.
More information about the festival can be found at www.guildfordjazz.org.uk/guildford-jazz-fest-20, on facebook @GuildfordJazzFest and on twitter @GuildfordJazz
---