Latest News
Winners of Prestigious Forest and Health Innovation Challenge
4th October 2023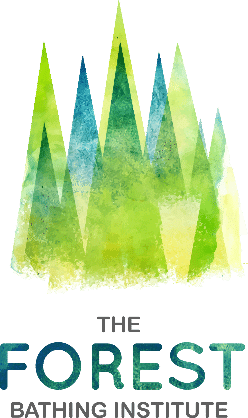 Awarded to 21 organisations around the globe by UpLink, a World Economic Forum organisation in partnership with Manulife 
DURING 2023 two Innovation Challenges were launched at the Forum's annual meeting in Davos, Switzerland by UpLink, the open innovation platform of the World Economic Forum (WEF).
Challenge One was the 'Sustainable Forest Economy Challenge' which called out for ecopreneurial start-ups providing sustainable forest management and technology solutions.
Challenge Two focussed on the 'Forest and Health' and in particular, innovative approaches to adopting forest health as a pathway tackling negative effects of being disconnected with nature in our modern world, and tackling urban and rural environments with a community-centred and biodiversity protection approach.
A total of 21 Top Innovators were selected across both Challenges, with 147 quality led submissions by organisations from around the world. Selected as one of the Top Innovators, in the category of 'Forest and Health' The Forest Bathing Institute is delighted to have been asked to join the UpLink Innovation Network of the World Economic Forum which offers a community of entrepreneurs, pioneers, fund owners and industry experts who are contributing to the sustainability of the planet and have this as one of their core values.
The Forest Bathing Institute's vision is to replicate the Japanese research conducted over the last 30 years, and to advance the practice of Shinrin-Yoku or Forest Bathing through its university research and community outreach programmes based on this established nature-based therapy.
Co-Founder Gary Evans said; 'We are absolutely thrilled to have been awarded this global recognition by such a prestigious body. It will have a significant impact on building on the enormous amount of work we have been doing over the last six years, particularly with global government bodies, universities and the healthcare sector.
This recognition will, I hope, provide additional partnership and collaboration opportunities with other organisations from around the world, something we have been developing very actively as an organisation.'
Olga Terebenina, Co- Founder commented; 'When we established The Forest Bathing Institute, we set ambitious goals and a clear vision. It is wonderful to have been invited to join such a high-profile network – our hard work and focus will continue, as both Gary and I can see the difference that nature connection makes to countless people.'
If you're interested in our work then we'd love to hear from you. The Forest Bathing Institute is looking for more Forest Bathing Guides who are interested in training with a view to helping charities and vulnerable members of society. In addition, we have an extensive corporate programme, so do contact us for find out more or call us on 01932 880712.