Latest News
Surrey Crowned Cyber University of the Year
5th October 2023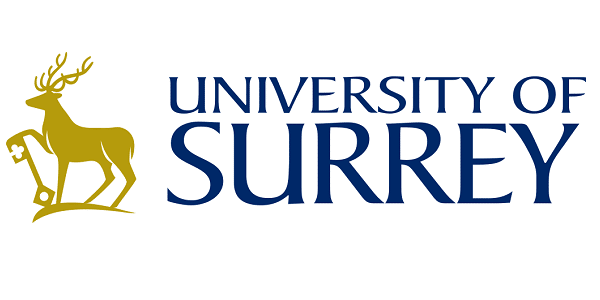 The University of Surrey has been recognised for its world-leading innovation in the field of cyber security after being named Cyber University of the Year at the National Cyber Awards 2023. 
The awards celebrate excellence and innovation in the UK's cyber security sector across academia, defence, policing and industry and recognise individuals and institutions who are committed to cyber innovation, cybercrime reduction and protecting citizens online. 
Professor Max Lu, President and Vice-Chancellor at the University of Surrey, said: 
"I'm delighted to congratulate colleagues in Surrey Centre for Cyber Security. The award reflects their expertise, leadership and contribution to the state of the art in cyber security, as well as the societal impact of their work. Tackling security threats is more relevant now than ever before, and University of Surrey is proud to be playing a leading role."  
The world-leading Surrey Centre for Cyber Security (SCCS) at the University works with industry, government and academia to establish methods and techniques which tackle cyber security threats.   
Surrey is one of only nine UK universities to be recognised by the government's National Cyber Security Centre (NCSC) as both an Academic Centre of Excellence in Cyber Security Research and in Cyber Security Education. Surrey is also a sector leader in successful organisational cyber risk management, evidenced by external benchmarks such as our Bitsight Security Performance Rating, which is the best of any top-30 UK university in the 2023 Times Higher Education rankings.   
Professor Helen Treharne, from Surrey's Academic Centre of Excellence in Cyber Education and Head of School of Computer Science and Electronic Engineering, said: 
"This incredible achievement is a resounding testament to our unwavering commitment to excellence across multiple facets of cybersecurity here at Surrey. From our cutting-edge IT security measures to our dynamic regional collaborations, from our education initiatives across various disciplines and outreach with national charities to our groundbreaking academic research in the realm of cyber security, this recognition stands as a fantastic testament to our dedication."  
Ambrose Neville, Head of Information Security, said: 
"Our success, without a doubt, is due to our exceptional teams and that collaborative spirit everyone shows. But this is just the beginning. We warmly invite all enthusiasts of cyber security to get in touch with us, and let's ensure that cyber security remains forever at the forefront of our collective agenda."