Latest News
BDO Advises on Sale of Dovetail Games to Global Video Games Publisher
6th June 2023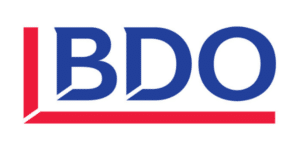 Accountancy and business advisory firm BDO LLP has advised on the sale of simulation video game developer and publisher, Dovetail Games.
The award-winning UK-based studio was acquired for an undisclosed sum by Focus Entertainment – a global video game publisher headquartered in France. The acquisition of Dovetail complements both Focus Entertainment's strategy and line-up, with Dovetail's unique, compelling and definitive sim games celebrated by players all around the world.
The BDO South East corporate finance team advised the directors and shareholders of Dovetail Games, providing vendor due diligence and tax. It was led by corporate finance partner Jeff Harris, and director, David Wright. They were supported by tax partner, Jo Gilbey, director Gareth Hill and associate director Veronika Lipinska on tax.
Harris said: "Dovetail Games has established a strong reputation in the video games sector, becoming a market leader in simulation entertainment software, where it has successfully built up a large and loyal community of millions of players around the world.
"The South East is growing in international prominence, as a hub for innovative and boundary-pushing video games companies that are grabbing the attention of global players and helping to drive M&A activity in the region. This is an important chapter in Dovetail Games' growth journey and we look forward to seeing how the team flourishes in what is a complementary acquisition between two highly passionate video games companies."
Focus Entertainment is one of Europe's leading video game publishers and developers, with brands such as The Surge, Vampyr, Evil West, A Plague Tale: Innocence and Atomic Heart. The Group generated revenues of €194.1 million in 2022/23.
Jon Rissik, CEO of Dovetail Games, said: "We are extremely pleased to welcome the talented and passionate teams from Dovetail Games into the Focus Group. As a business we are ambitious and we believe that Focus' publishing and distribution power will amplify our own talents as a digital publisher, allowing us to grow in key markets such as North America with access to a wider network of resources and new monetisation opportunities."