Latest News
The Lights Are Going Out (Temporarily)*
7th April 2020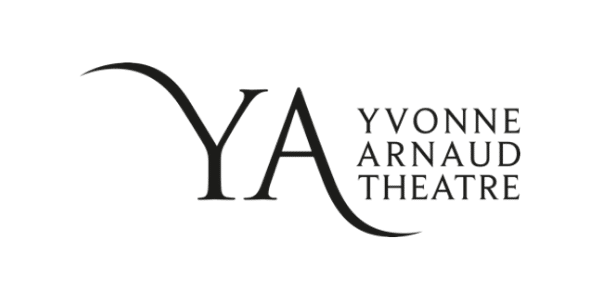 *Apart from one!
The Yvonne Arnaud theatre's distinctive coloured lights and bright canopy are being turned off, until the theatre reopens.
Apart from one light, known in theatre tradition as the 'ghost light', and necessary security lighting, the theatre will be in darkness. This comes as venues remain closed as a result of the current COVID-19 outbreak, and is a display of the theatre's commitment to the practice of social distancing.
'We support the government's call for people to stay at home as much as possible during the current crisis, and feel, that in switching off our lights, which are well-known, and frequently used in support of charity activities, the theatre is able to actively show its support for social distancing.
We look forward, with great excitement, to the day the lights will be switched on again,' said Joanna Read, Chief Executive and Artistic Director.
The Ghost light is traditionally kept alight on stage, when the venue is closed, as a safety measure. However, theatres love superstition and some people like to believe that the ghost light is a way of keeping the theatre ghosts away so that they don't get mischievous while everyone else is gone.
How to help the Yvonne Arnaud
The Yvonne Arnaud Theatre's much-loved traditional family pantomime this year is Robin Hood, starring the always popular trio of Kit Hesketh-Harvey, Peter Gordon and Jamie Brook, running from Friday 4 December 2020 – Sunday 3 January 2021. Please don't wait to buy your tickets until the last moment, book now to provide an invaluable cash flow.
Another way to support the theatre is to make a donation, which can be made via the website at yvonne-arnaud/donate and would be very gratefully received by the Yvonne Arnaud at this difficult time.
To relieve pressure from the Box Office, the Yvonne Arnaud ask that customers with existing bookings wait to be contacted directly by the theatre before getting in touch and are patient with them while they work through contacting the many customers affected.
---