Latest News
Are global food packaging brands really committed to ditching single-use plastic?
9th October 2019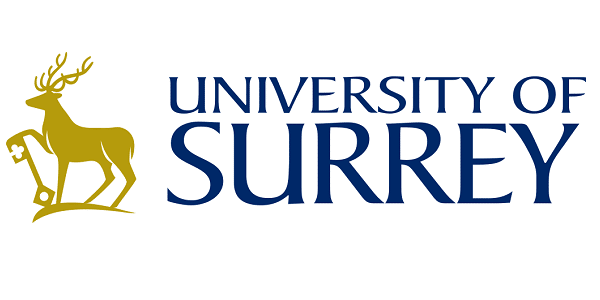 As the world's relationship with plastic is being radically redefined, academics at the University of Surrey investigate bold new food packaging pledges made by some of the world's most prominent brands – and question whether these pledges will translate into measurable actions.
The report, presented at the RECOUP Plastics Recycling and Resources Conference 2019, evaluates the extent to which businesses in the food and drink packaging industry – which accounts for approximately 40 per cent of plastics produced – are responding to legal and societal drivers to change their approach to single-use plastics.
The European Union's Single-Use Plastics Directive must be implemented by 2021. The legislation promotes a shift from a linear economy to circular approaches, giving priority to sustainable, re-usable and recyclable products and discouraging single-use plastic products, to protect the environment and turn plastic waste into a resource.
Surrey academics have analysed the plastic-related public communications from Carlsberg Group, Nestlé, Aldi, Marks and Spencer, Iceland, Quorn, PepsiCo, Coca-Cola, Müller, Princes, Kraft Heinz and Waitrose between January 2018 and September 2019.
Dr Noreen O'Meara from the School of Law said: "All 12 companies present themselves as pioneering, leading the way on tackling plastic pollution – whether it's locally, through initiatives to educate and enable recycling in local communities by PepsiCo and Aldi, or internationally, such as Nestlé's partnership with Project STOP in Indonesia prevent the leakage of plastic into the ocean.
"Companies are also keen to emphasise that their work is inspired by listening to their customers. Communications from Carlsberg, Quorn, PepsiCo, Coca-Cola and Princes explicitly publicise their relationships with organisations renowned for their strong environmental credentials. Some companies are framing their sustainability goals in complex scientific language (Kraft/Heinz) and obtaining independent certifications endorsing packaging initiatives (Carlsberg) to validate their efforts. Yet the effect of these company initiatives on single-use plastic reduction remains unclear."
Professor Rosalind Malcolm from the School of Law said: "Deflecting the focus from their role in creating substantial plastic waste in the first place, their optimistic language masks the reality that these companies have only just begun to tackle the huge challenge of reducing food packaging plastic waste – and that their actions are largely driven by new legislation. These food and drink manufacturers have global reach – and global responsibility. Alarmingly none of the sustainability pledges of these companies outlines exactly how their strategies are going to be measured."
Steve Morgan, Policy & Infrastructure Manager at RECOUP, said: "There is growing recognition across the plastics supply and circular economy value chain that the measurement metrics need to change and there is increased dialogue in how this can be achieved. As part of a drive to circular economy systems, transparent and meaningful evidence-based measurement needs to be central and developed through sustainability policies, business models and organisational change framework to meet legislative and public demands."
---