Latest News
Stressbusting Surrey garden collaboration wins coveted silver-gilt medal at RHS Chelsea Flower Show
22nd May 2019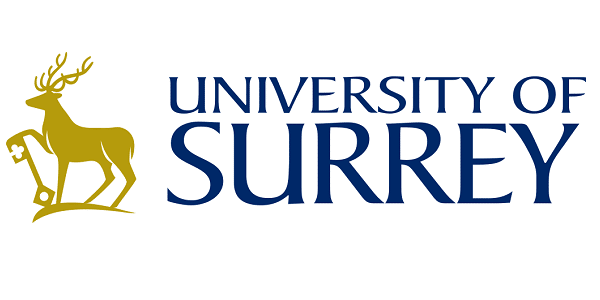 Celebrating success at the UK's most anticipated horticultural event of the year, the Silent Pool Gin Garden wins a prestigious silver-gilt medal at the Royal Horticultural Society's world-famous Chelsea Flower Show 2019, where innovative design and horticultural expertise combine to showcase some of the country's most exciting and inventive gardening feats.
Blending the passion and expertise of David Neale of Neale Richards Garden Design and University of Surrey academics Professor Tony Myatt and Professor Richard Murphy, the Silent Pool Gin Garden takes inspiration from plant technologies and the greening of inner city spaces. Born from the vision to create a space that absorbs stress through scent, sound and sight, the garden also invites you to consider the making of gin, the inventive use of recycled materials and the power of plants to create energy.
Many of the botanicals used in the making of gin are represented in the planting and symbolised by a single juniper bonsai tree given its own floating shelf on the garden wall, while a striking hanging seat gives a nod to the distillery's copper stills. A Perspex teal water wall etched with Silent Pool's signature botanicals forms part of the garden's feature aqueduct.
Director of the Centre for Environment and Sustainability Professor Richard Murphy said: "After careful planning and exploring of new sustainable technologies, we are very excited to present our united efforts at RHS Chelsea Flower Show this week.
"With the help of engineering students from SurreyEARS (the electronics and amateur radio student society), intricately installed sensors orchestrate Tony Myatt's natural soundscape, triggering sounds of birds and insects in response to environmental changes in humidity, light, temperature and wind. This, coupled with live electricity generation from the plant microbial fuel cells, has been a brilliant way to engage, inform and intrigue visitors, encouraging an appreciation for plants and the significant role they can play in well-being and sustainability."
Head of Department of Music and Media Professor Tony Myatt said: "It's been thoroughly rewarding to be involved in such an exciting project. To have the opportunity to create and provide a 360-degree natural soundscape, transporting the sounds of the Surrey Hills to Chelsea, has been a real pleasure – and to win a Silver-Gilt Medal for our garden is fantastic. David Neale's garden design provides the perfect setting for visitors to experience the sounds of the natural world."
Voting is now open for the RHS People's Choice award. You can vote for your favourite Space to Grow garden until Friday 24 May at 9.30am. The results will be announced on Friday 24 May at 4pm. The RHS Chelsea Flower Show is open to the public from 21 – 25 May 2019.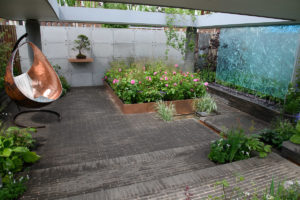 Photo Credit: Ash Knotek