Latest News
CREST23 Awards Convention – Surrey's Green Business Showcase
18th October 2023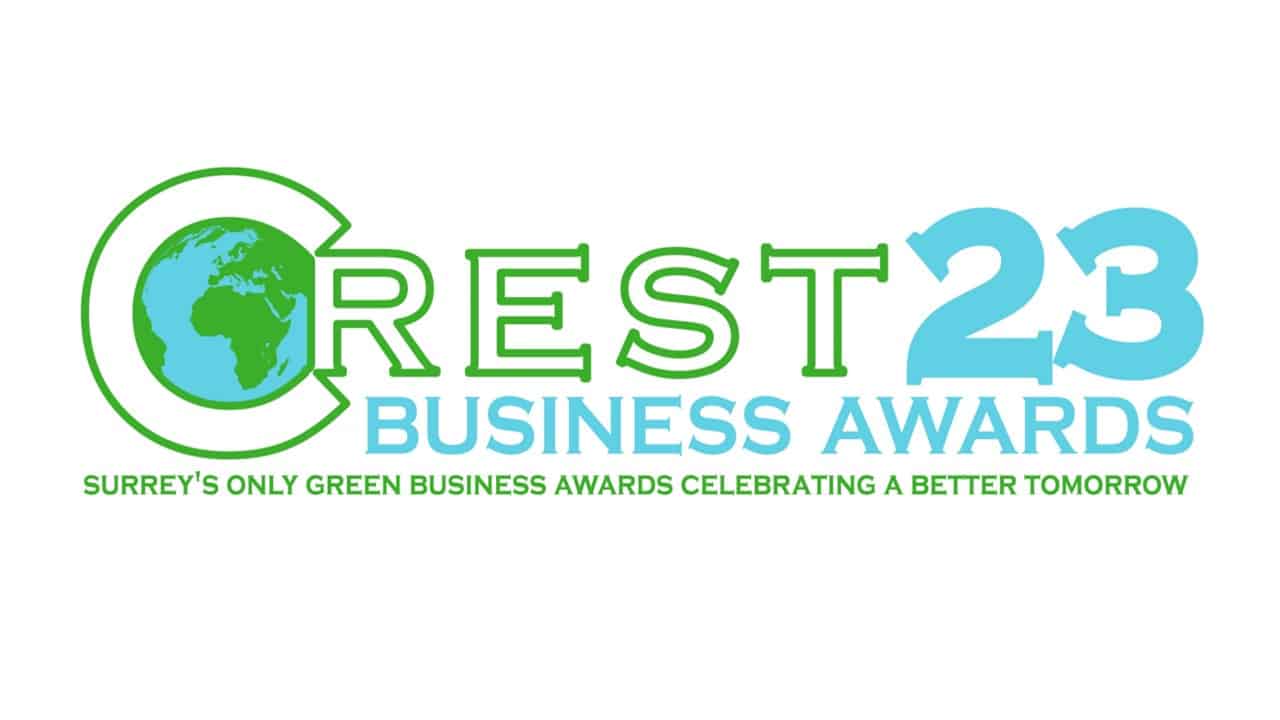 The 2023 Green Business Exhibition is back for the CREST23 Business Awards Convention on 26th October.
The limited availability of exhibition stands available means that it will be first come, first served on application to the info@crestawardssurrey.co.uk email by Saturday 14th October.
The Green Business Exhibition is a great opportunity to showcase your sustainable business credentials alongside Surrey's only awards event focused uniquely on environmental sustainability initiatives and products by businesses and organisations operating in the county.
The exhibition is part of the CREST23 Business Awards Convention at the headquarters in Woking, Surrey of WWF UK, which as one of the world's leading environmental bodies is sponsoring CREST23 Restoring Nature Award.
The Convention, begins at 2pm and includes a seminar by Joanna Yarrow and Professor Lorenzo Fioramonti as well as the Green Business Exhibition. It culminates in the CREST23 Awards presentations, the only business awards in Surrey focused solely on environmental sustainability and will be launched by the Lord Lieutenant of Surrey, Michael More-Molyneux.
Launched in 2021, the awards are run in partnership with the Institute for Sustainability and the Centre of Sustainability and Environment, both of which are part of the University of Surrey.
There are only a limited number of stands available, which at only £85 + VAT are in high demand. So, hurry if you want to be an exhibitor at the CREST23 Green Business Exhibition!
Please contact info@crestawardssurrey.co.uk. For more information visit https://crestawardssurrey.co.uk/