Latest News
New study from Women in Business Expo uncovers the challenges women face in the workplace
12th August 2019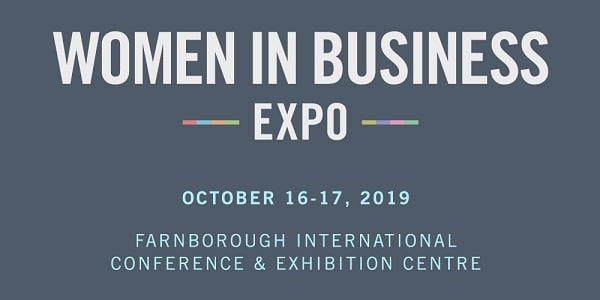 43% of women in the South East know someone who had to give up work due to childcare costs
---
Farnborough, UK. 9 August 2019 – New research from Women in Business Expo has found a lack of flexibility and issues with childcare costs are some of the biggest challenges women in the UK face in their careers. The research, which surveyed working women throughout the UK, found that just under half (43%) of women in the South East know someone who has had to give up work due to the cost of childcare, whilst 37% know someone who has had to give up work due to a lack of flexible working options.
This lack of flexibility can have a far reaching impact on the work/life balance of many women in the region. In fact, 35% are frustrated that they have had to sacrifice salary and career progression to ensure work/life balance in bringing up a family.
Failures in flexibility also extended to parental leave, 15% of women in the South East state they would have to take parental leave even though they earn more than their partner. Given this response, it's unsurprising then that when asked what initiatives would have the most positive impact on workplace gender equality 38% called for greater support for paternity leave in the workplace, with 34% stating that greater support needed to come from the government for this.
Christie Day, Group Event Director for Women in Business Expo commented: "There's been huge strides in workplace gender equality in the last couple of decades, but this research has shown there are still challenges women face every day as we move towards achieving total gender parity. A quarter of women in the South East (24%) still have issues with gender pay gap in their workplace, and 12% still experience everyday sexism. This is simply unacceptable."
Day continued: "To help address these problems business leaders need to step up and take greater responsibility for ensuring equality in the workplace, beyond what is mandated by the government. However, we also need to be empowering women to pursue the life they want, regardless what stage of life they are at, providing them with the tools and techniques to feel comfortable juggling their work/life balance. Offering flexible working, for example, can have a huge impact on enabling women to pursue the career they want, without sacrificing their home life."
Launched by Hub Exhibitions, Women in Business Expo is a new free-to-attend event designed to provide an environment where women can learn, network and share experiences. The event, which will take place 16-17 October 2019 at Farnborough International Conference and Exhibition Centre, Hampshire. It will provide attendees with a range of fascinating talks and access to leading companies, which will be providing business, franchise and career opportunities along with support for future career moves.
---
This year's event is sponsored by NatWest, Sky, Vodafone,  Avast, Pure Storage and Red Hat. It will feature keynote talks from Baroness Karren Brady CBE, Lady Michelle Mone OBE and Caprice Bourret and include a focus on Women in Tech, Women in Franchise and Women in Finance.
For more information about Women in Business Expo, please visit www.wibexpo.co.uk or follow us on Twitter @wibexpouk
The research was conducted by 3GEM on behalf of Women in Business Expo. It surveyed 2000 women in employment across the UK to find out about the challenges they face in the workplace.
---
About Women in Business Expo
Women in Business Expo is the UK's first exhibition dedicated to supporting women in business. The two day event is free to attend and takes place at Farnborough International Conference and Exhibition Centre, Hampshire. Running from 16-17 October 2019, attendees will have access to a roster of top speakers and exhibitors from across the UK, who will share tips, knowledge and career opportunities.
---