Latest News
The Power of Play: Challengers Charity Celebrates 40 Years
9th July 2019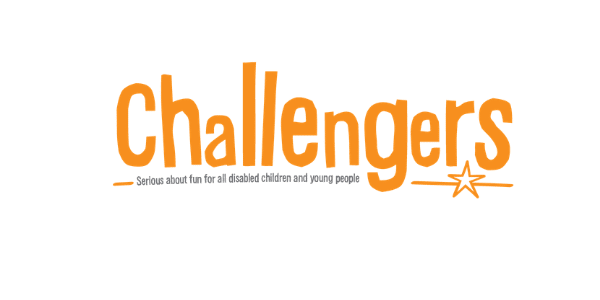 This month, Challengers celebrates 40 incredible years providing fun and safe places where all disabled children and young people can spend time with their friends.
Established in Guildford in 1979, Challengers non-exclusion policy is truly unique. They believe every child and young person should have the opportunity to play, irrespective of their disability. This means Challengers will never turn a child away no matter what level of support they need.
This unwavering commitment and promise to the community has seen the charity grow from its Surrey roots to 26 locations in Hampshire, West Sussex, Berkshire and several London Boroughs.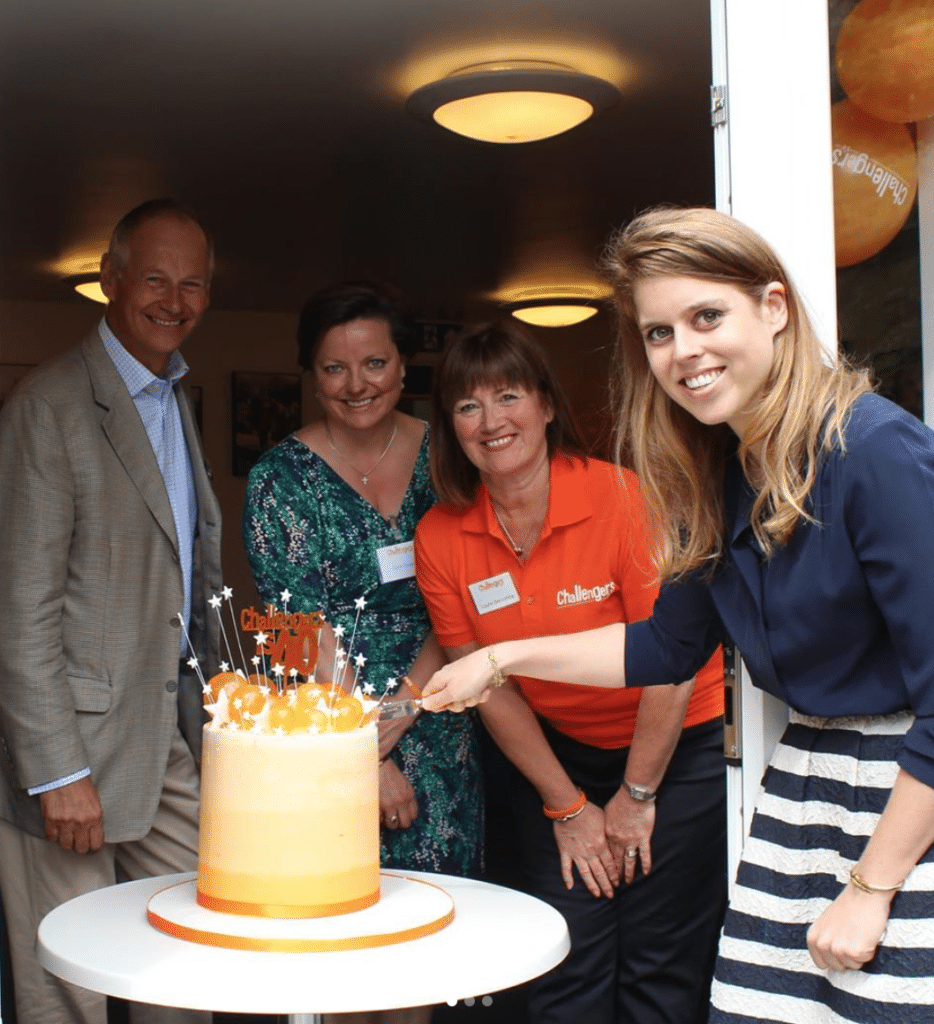 Her Royal Highness Princess Beatrice of York visited Challengers on Wednesday 12th July to mark the 40th birthday. The Princess met children at the pre-school alongside the many staff and volunteers who make Challengers a reality for the 1,400 disabled children and young people who access their inclusive services.
 HRH said during her visit: "Challengers stands for inclusion, fun and family and I could not be more thrilled to be here to mark your 40th birthday. From the moment I entered the building, it felt like I was joining a family that celebrates and supports all children and their families".
Every child and young person has the right to play
Play is an important part of everyday life. It helps develop physical and mental health, encourages and improves friendships, builds confidence and self-esteem. Yet many disabled children and young people do not have the opportunity to take part.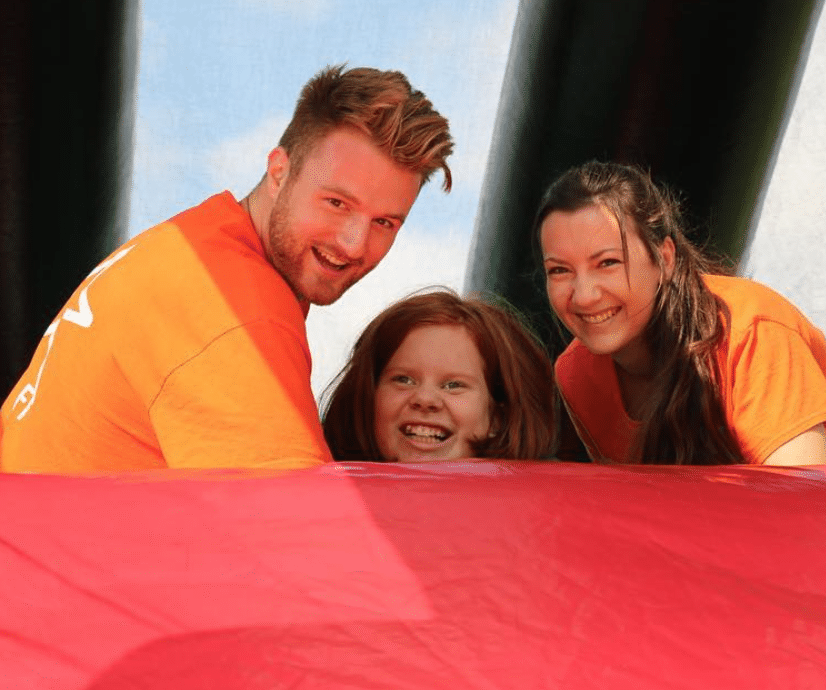 86% of disabled children do not have access to regular play or leisure activities (Contact Report 2015) and 97% of parents with a disabled child say the public does not understand the challenges they face (Disabled Children's Partnership 2017).
Laura Sercombe, chief executive at Challengers for the past seven years, says the charity is "driven by fairness." "The world doesn't make it fair for disabled people," she continues, "which is why our non-exclusion policy is so vital for the children and families we support."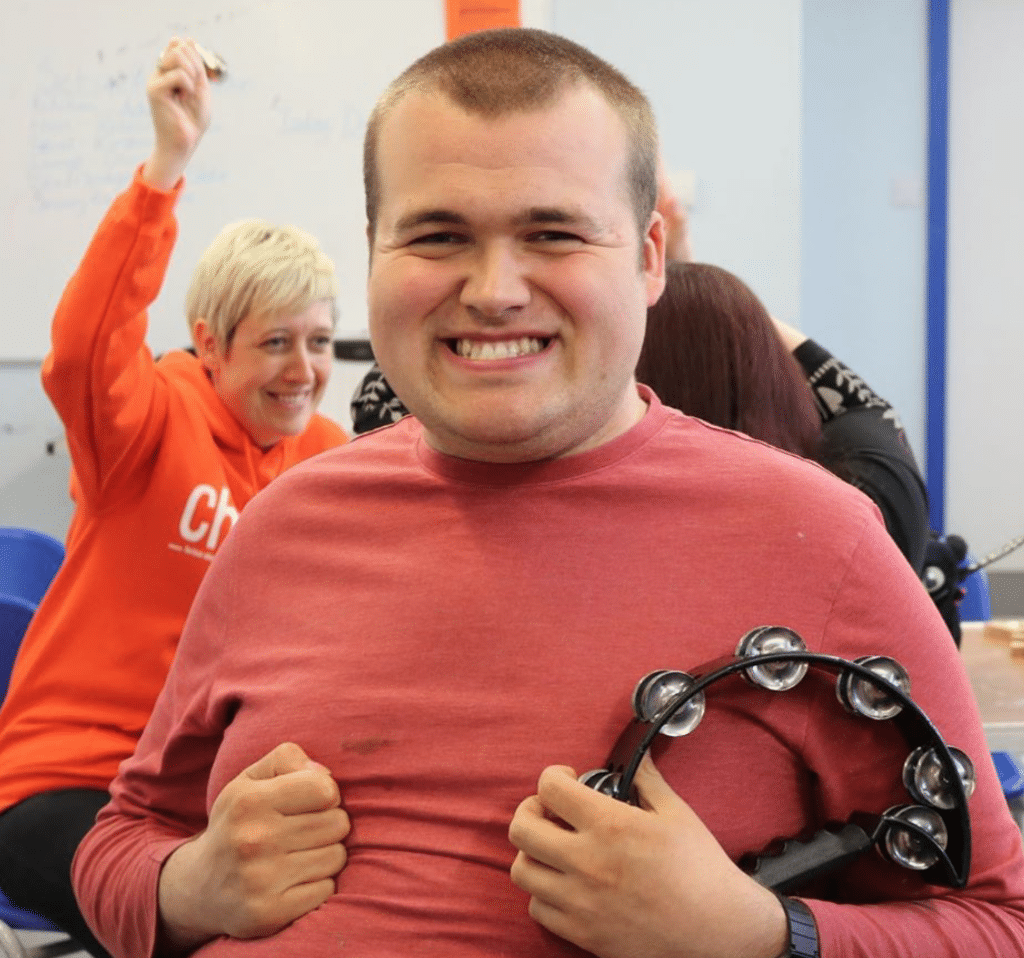 One such inspiring story is that of 8-year-old "James". A ventilated child with a life-limiting condition, he was unable to go to school and lived alone with his mother, the sole parent and main caregiver. James started to attend Challengers summer play schemes. Due to the complexities of his condition, a specialist nurse was needed to make his visits possible. Sadly, James passed away but thanks to Challengers he had the opportunity to play and make friends while his mum watched her son having fun on the bouncy castle for the very first time.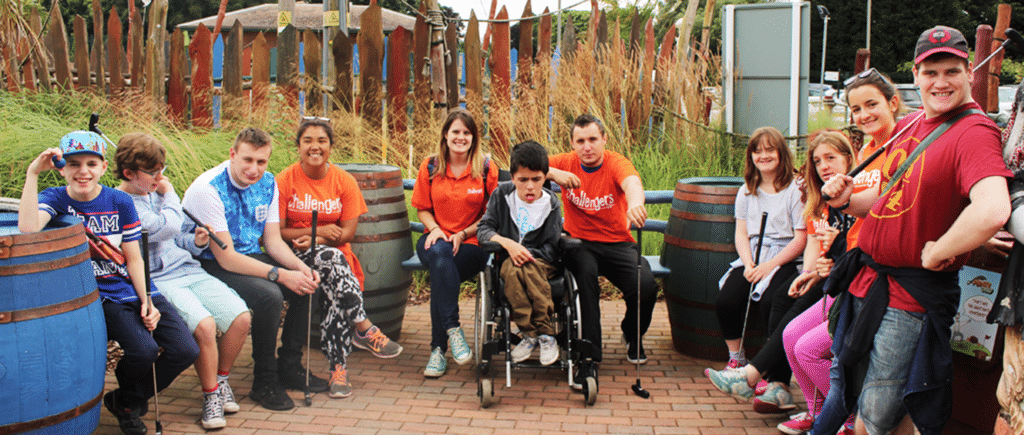 Challenging Barriers
A startling 51% of children have been intentionally excluded from play opportunities by play providers. Challengers recognise the barriers that prevent many disabled children and their families from playing – from physical impairments to a lack of accessible play facilities or just simply a lack of time and support.
But the barriers never deter them. What makes Challengers so special is their total commitment to providing opportunities to play for every child. This requires heavy investment in staff and volunteer training and specialist care.
"Our team is phenomenal," enthuses Laura, "we have a culture where everyone works very hard and has a 'can do' attitude, regardless of the complexities of the challenge."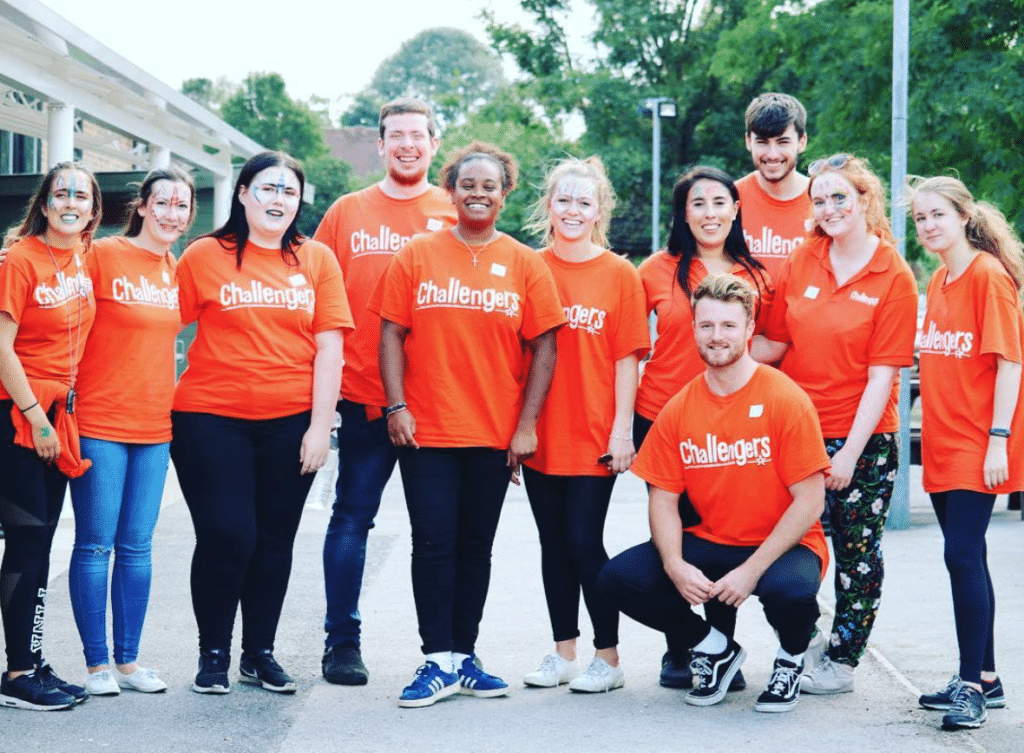 The Challenge for Challengers
Challengers' milestone anniversary and the thousands of people they have helped over four decades is a formidable achievement, but the hard work doesn't stop here.
"Charities need support more than ever," urges Laura. "Cuts to government funding, the implications of Brexit and the rising costs of running a charity to comply with regulations means fundraising must increase year-on-year to fill the gap," she continues.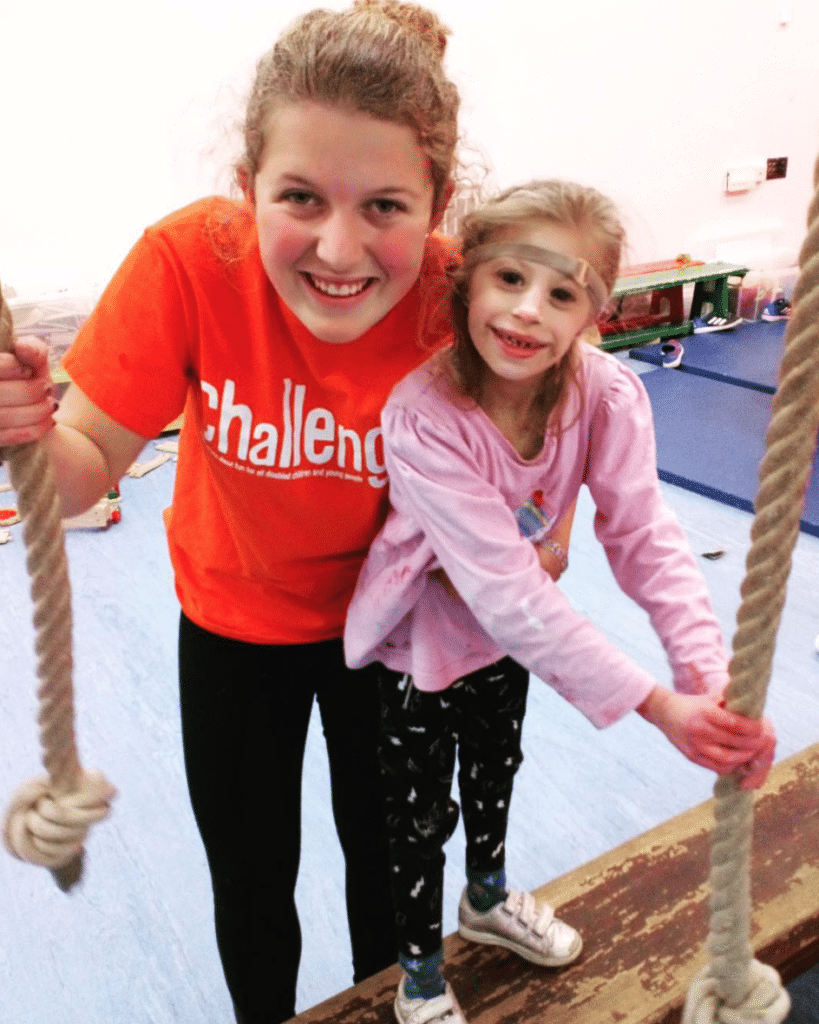 Challengers' non-exclusion policy increases the need for additional and specialist training to equip the 650 staff and volunteers with the skills required to manage a range of complex issues. Training is an enormous and costly task but it's also what makes the charity so unique and vital.
The cost of running a charity is becoming more expensive. Minimum wage increase and health and safety regulations are just two of the rising costs which need to be accounted for. Add to this a reduction of 45% in funding from Local Authorities and the third sector is facing enormous challenges in the months and years ahead.
As an established charity with a growing regional operation, full-time team plus volunteers, well-known patrons and regular fundraisers, Laura feels the impression that "we are doing ok" may detract people from donating.
The reality is that more funding is desperately needed to help continue the work that enriches the community and changes so many lives for the better.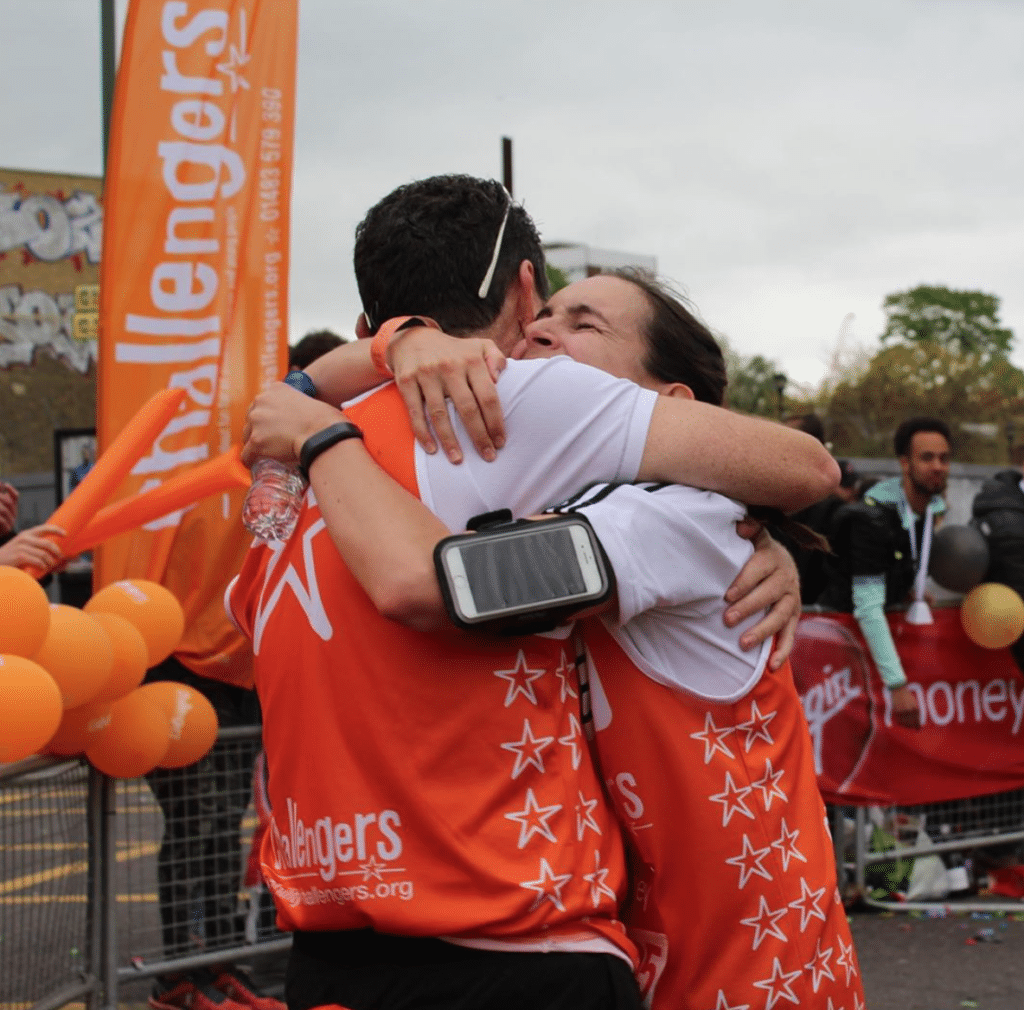 How can you help?
 Challengers is a progressive charity with a dynamic fundraising strategy. High-profile patrons from the worlds of sport, media and business include Damon Hill OBE, Paralympic gold medallist Rachel Morris MBE (pictured below), Michael Buerk, Peter Gordon and actress Jenny Seagrove, and many more who give their time, advice and expertise as well as fundraising.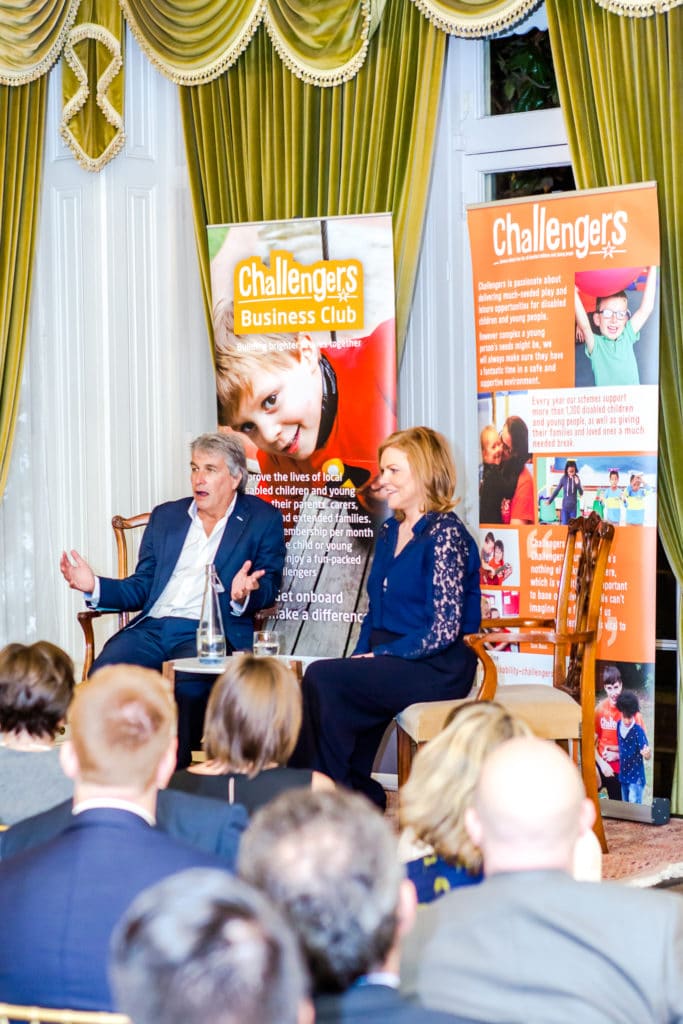 Events range from sporting challenges to motoring events and Gala evenings. At Fetcham Park, we've hosted a variety of one-of-a-kind events including Motorsport Icons with the late John Surtees and Damon Hill in conversation with motorsport journalist and commentator Simon Taylor (pictured below).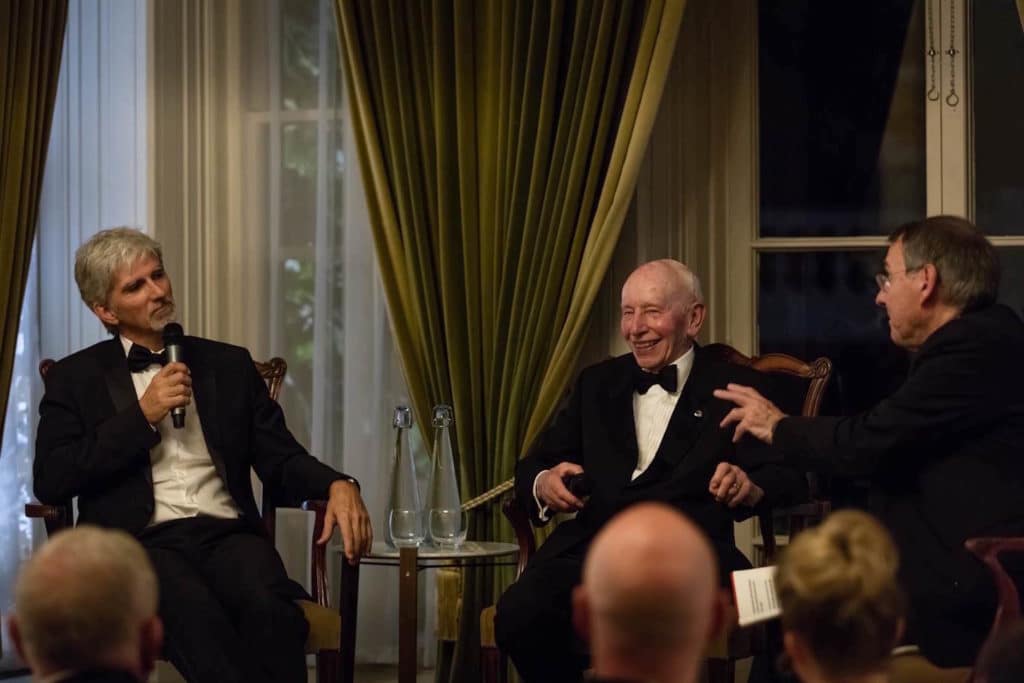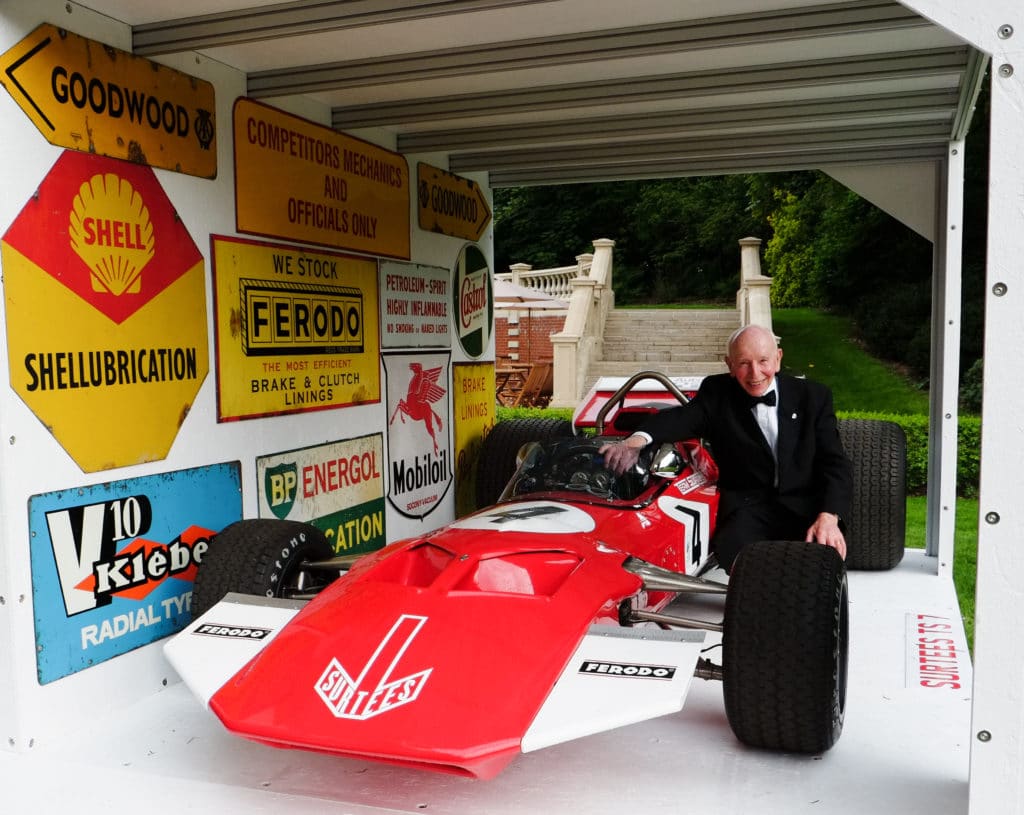 As well as supporting these, there are many other ways to help local children and their families and ensure the charity achieves a sustainable future:
1). Join the Business Club
Established in 2011, Challengers Business Club is a dynamic group of locally based companies. As well as helping local children through Challengers, membership includes quarterly seminars from business leaders, business insight and high-quality networking opportunities like the Business Club suppers with BBC journalist Kate Adie, former Premier League football referee Graham Poll and Adam Crozier former chief executive officer of ITV at Fetcham Park. Each company membership provides 50 hours of play for a disabled child or young person. Find out more.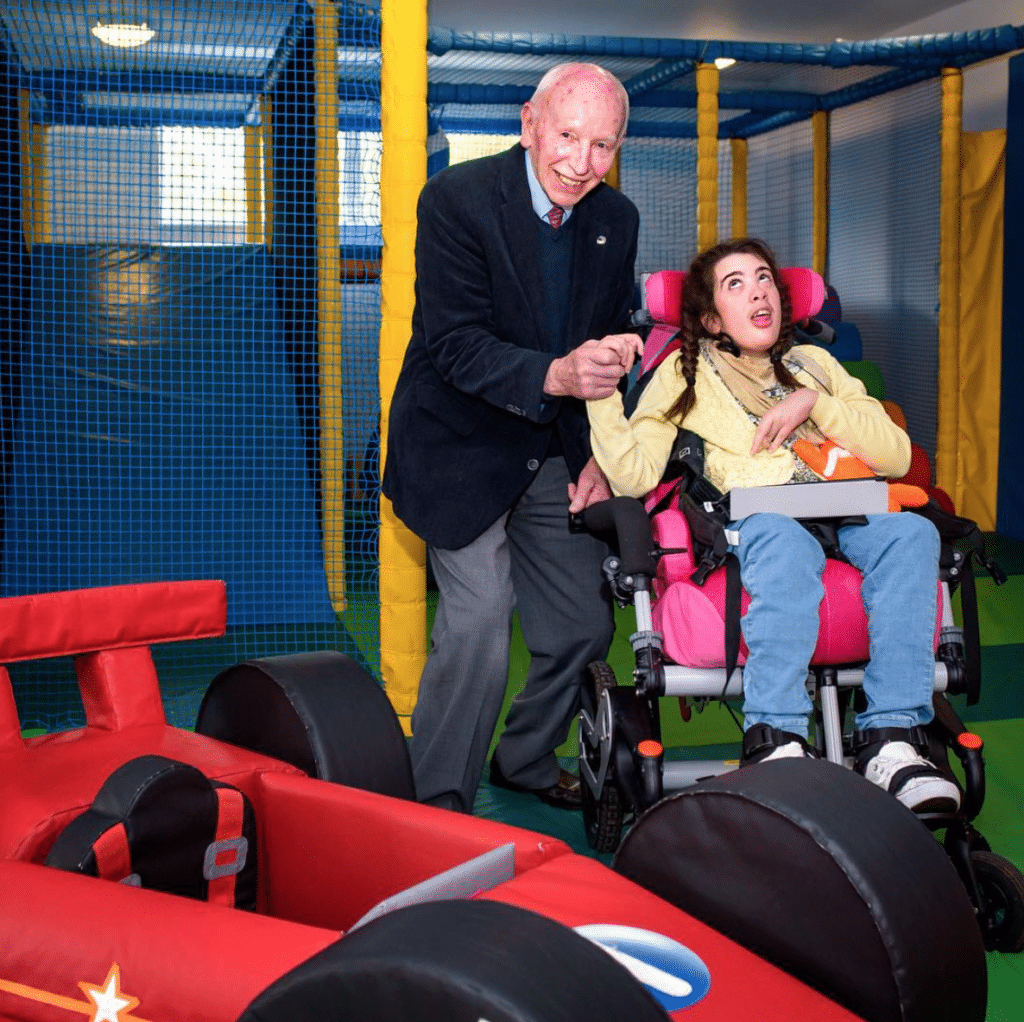 2). Make a regular donation
Regular giving from as little as £10 per month via direct debit is one of the simplest ways of helping to sustain the future of Challengers. Find out more.
3). Start payroll giving
Payroll giving is a tax efficient scheme that allows you to make regular donations to Challengers straight from your salary. As your donation is taken out before tax, it costs you less to give more.
4). Get involved
Organise your own event or join in with one hosted by Challengers and their supporters. On July 11th and 12th, you can raise money by taking part in Fetcham Park's Static Bike Challenge.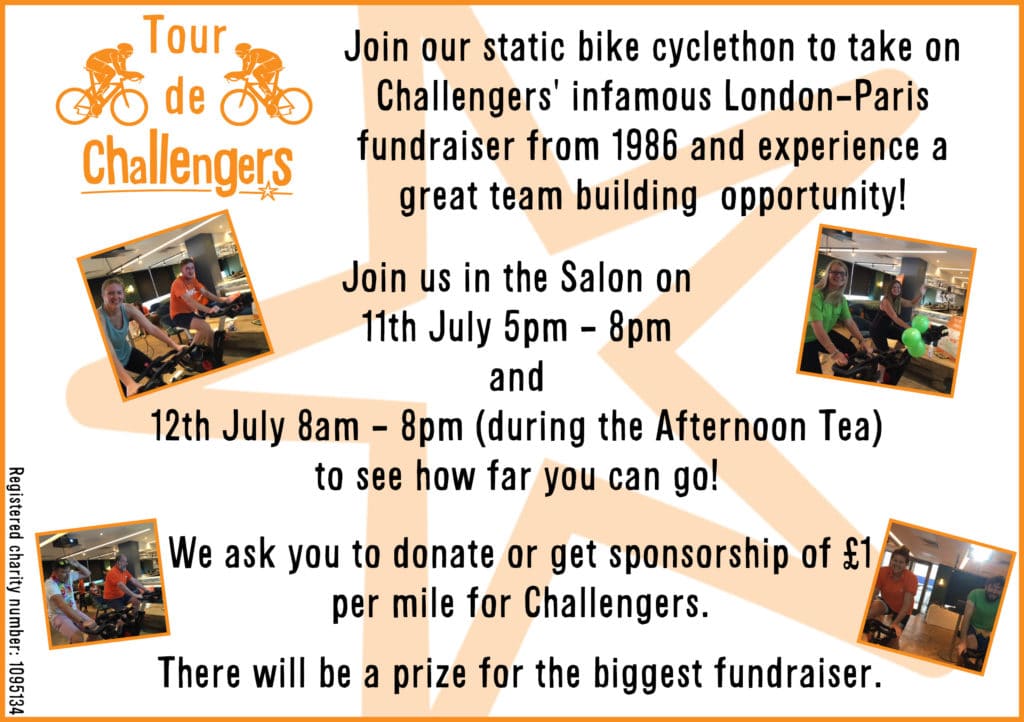 5). Give Challengers a 40th birthday present 
Simply donate online and wish them a Happy Birthday!
Find more fundraising and giving ideas for Challengers here: wwww.disability-challengers.org/fundraising-giving/
Congratulations to Challengers on #40YearsofFun. To find out more visit: