Latest News
Datum Datacentres achieves world-class Net Promoter Score
4th July 2019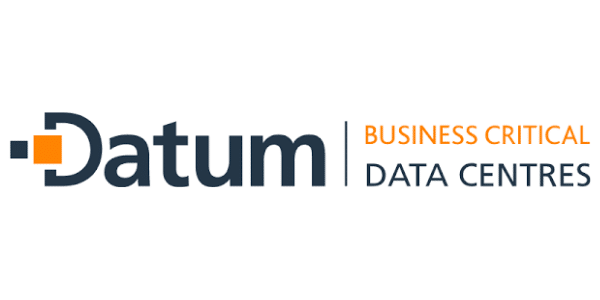 Service differentiation is a key element of what makes Datum tick
Datum Datacentres was founded in 2012 and provides data centre services underpinned by a highly available, secure and carrier-neutral environment. In the fiercely competitive environment of data centre operators, Datum Datacentres' service-led, client-focused approach has made Datum stand out above the rest, resulting in an impressive list of clients that belies their relative youth and size.
These are not just words. Datum's latest client survey in June 2019 delivered a World Class category Net Promoter Score® (NPS®) of 91, indicating a very high likelihood that Datum clients would recommend Datum Datacentres to their peers or colleagues.
Linda Martino, Client Service Manager at Datum Datacentres, explains:
"We know from talking to our clients that they really value our support and service. Right from the start of any engagement, we are ready to advise and assist, from design through transition into the data centre and on throughout the life of their contract. And we take responsibility for the service we provide, ensuring that we track all tickets, notify clients of all upcoming events, and producing regular reports on their installation. Our yearly client survey is a useful tool to measure how we are performing and to enable us to gauge what we may need to adjust – and to follow up on any questions clients may raise."
According to Dominic Phillips, Managing Director:
"This outstanding NPS score is great news, well above the average of 61 for the technology sector, and is testament to the outstanding service we offer our clients. Coming hot on the heels of our recent EBITDA profit announcement, it shows that we have developed a formula that allows us to develop a strong business whilst exceeding client expectations. We will take this achievement and build on it to ensure that we continue to offer the best possible service to our clients."
---
About Datum Datacentres
Datum delivers service-enhanced colocation from its highly engineered secure FRN1 data centre within the ListX Cody Technology Park in Farnborough. The connection-rich facility is carrier and cloud neutral with latency to the City of London of less than one millisecond.
Datum has a track record of supporting clients as they embark on revitalising their IT to meet market and competitive demands, delivering a proven platform for their digital transformation projects. Datum's secure and resilient colocation facility is trusted by an impressive and growing client list of organisations from the private and public sectors, serving vertical markets from Finance and Insurance through IT Security Services, Defence and Engineering, and including companies from the FTSE 250 and Fortune 500.
About NPS
Net Promoter Score®, or NPS®, measures customer experience and predicts business growth and is calculated based on responses to a single question: How likely is it that you would recommend our company/product/service to a friend or colleague? The scoring for this answer is most often based on a 0 to 10 scale.
Those who respond with a score of 9 to 10 are called Promoters, scores of 0 to 6 are Detractors, and scores of 7 and 8 are labelled Passives. The Net Promoter Score is calculated by subtracting the percentage of customers who are Detractors from the percentage of customers who are Promoters. For purposes of calculating a Net Promoter Score, Passives count toward the total number of respondents, thus decreasing the percentage of detractors and promoters and pushing the net score toward 0.