Latest News
Experience Guildford announces 2018 Customer Service Award winners
10th September 2018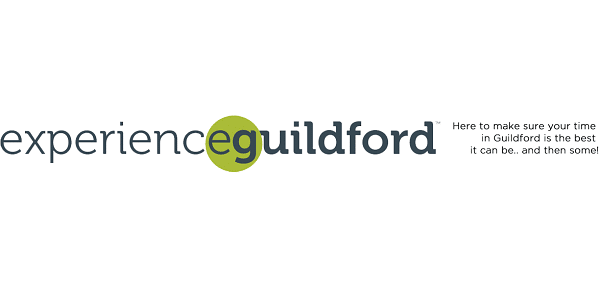 Town centre businesses, local dignitaries and representatives of Guildford enjoyed a celebratory evening at the Yvonne Arnaud Theatre on Monday 3 September as Experience Guildford crowned the town's customer service stars. Now in its sixth year, the Experience Guildford Customer Service Awards have gone from strength to strength with over 3,000 residents and visitors to the town voting for their customer service heroes. Adding to the excitement, the awards also featured a dramatic performance by aerial artist Gemma Rix and comedian Mark Dolan.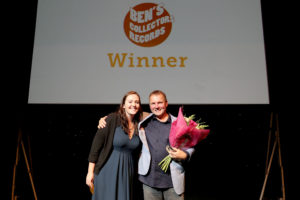 Nominations for each of the award categories were announced in July and since then each shortlisted business has been visited by a secret shopper to be finally crowned king or queen of their category.
Below is a list of the Experience Guildford Customer Service Award Winners for 2018:
Best Customer Service – Pubs, Bars and Clubs – The Three Pigeons
Best Customer Service – Coffee Shops – Coffee Culture
Best Customer Service – Restaurants National – The March Hare
Best Customer Service – Restaurants Independent – Olivo
Best Customer Service – Food on the Go – Goodfillas
Best Customer Service – Health & Fitness – Red Hot Yoga
Best Customer Service – Hair & Beauty – Margaret Dabbs
Best Customer Service – Leisure and Lifestyle – Thomas Cook
Best Customer Service – Service Providers – The Friary Guildford
Best Customer Service – Professional Services – Halifax
Best Customer Service – Retail National small (20 staff or less) – Pure Collection
Best Customer Service – Retail National large (20 staff and over) – Waitrose
Best Customer Service – Retail independent – Ben's Collectors Records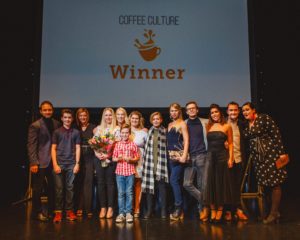 In addition to the public vote categories, the Customer Service Awards also include a Shining Star category, designed to offer managers of individual stores or businesses the opportunity to reward their staff members whom they feel should be recognised for their outstanding contribution to the business. The Shining Star Award 2018 went to Kasper Austen of Esquires Coffee. Store Manager, Nicci Austen, put Kasper forward for the award because he; "emulates the true definition of customer service. He has his own unique style, is helpful, polite positive and uplifting."
Commenting on this year's awards, Amanda Masters, general manager at Experience Guildford says;
"Yet again we have been bowled over by both the calibre of entrants and the amount of support received from Guildford's visitors and residents. We all appreciate good customer service and more than ever before, good service has become a key deciding factor for consumers when choosing where to spend their time and their money.
"Now in their 6th year, the Experience Guildford Customer Service Awards have helped raise the profile of the town and the benchmark of expected service. We should all be proud of the achievements and reputation of the businesses represented here and what they do in terms of bringing visitors to the area and ensuring that Guildford remains a prosperous and attractive town centre.
"Thanks to all the businesses who got behind the awards again this year and to everyone who took the time to vote."
Below are some comments from the Customer Service Award winners on the night:
Winner of the Coffee Shops category for a fabulous fifth year, Will Gill, owner of Coffee Culture says:
"I can't believe we have won again, it is a true testament to the amazing staff that we have and our amazing customers.
"We take nothing for granted here at Coffee Culture, absolutely nothing. We train our staff and we also work really hard to ensure we select good staff. We always try to encourage our staff to mould their service style in a way that they would like to be served themselves if they were customers coming to our store.
"These awards are amazing for Guildford – they really pull the whole town together which you can see from the incredible atmosphere tonight."
Ben Darnton, owner of Ben's Collectors Records and winner of the Retail Independent category says;
"It's wonderful to win after five years of being runner-up. I think everyone felt sorry for me after the Tunsgate works.
"Thanks to everyone taking the effort to come to the shop. I'm a traditional shop, I don't want to reward them by selling all the best records online.
"It's good to get everyone together. There's a lot of very hard-working people here that work long hours."
Julie Greasley, Marketing Manager at Red Hot Yoga who scooped Best Customer Service award in the Health & Fitness category says;
"We are utterly delighted to have won the award this evening. It is such a lovely thing for our staff to know that we are appreciated by all our customers and that all the hard work and passion that they put in really pays dividends.
"These awards are excellent for raising Guildford's profile as a town overall and raising the profile of small businesses, of which there are so many here."
Fulvio Bertani, owner of Olivo, winner of the Independent Restaurant category for a third year says;
"Winning this award is fantastic, especially as it is our third year, it really shows the recognition that we have all put in for the whole year. As a team we are very customer focused and always strive to provide a good service to all our customers.
"I think these awards are great for Guildford because they make the town stand out in comparison with other towns that don't have such awards plus it is a really good night for all the businesses involved."
Julia Rushworth, branch manager at Waitrose Guildford, winner of the National Retail category for larger stores says;
"Winning this award is absolutely awesome. It's a hat-trick for us now, with three wins in a row representing a win every year that Waitrose has been in Guildford.
"Winning this is down to our superb partners really, they are excellent, and even when the chips are down they all pull together to delight our customers. Their service style knows no limits. They don't just offer off the peg solutions but improvise to ensure that our individual customers' needs come first, and that's what makes us special.
"These awards offer the chance for individuals and businesses to be recognised for their service provision, and not only does this promote great customer service within the Guildford area but it also serves to bring more people to the town."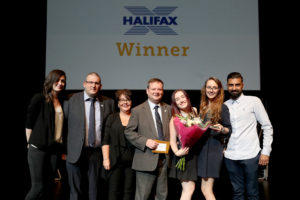 For more information on the Experience Guildford Customer Service Awards and detail of all the winners visit www.experienceguildford.com