Latest News
Environment Secretary Pledges to Protect Funding for Wildlife in Surrey
13th October 2017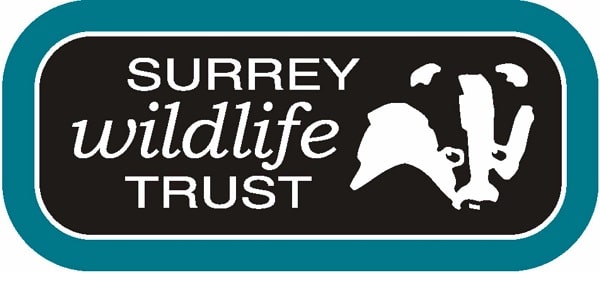 Environment Secretary Michael Gove pulled on his wellies and headed out onto his constituency home turf of Chobham Common National Nature Reserve to hear about the vital work of Surrey Wildlife Trust and its concerns for future funding and development in the area.
The Surrey Heath MP met representatives from the wildlife charity, which is responsible for caring for the common. Since the Trust took over management of the land in 2002, the condition of this rare lowland heathland habitat has significantly improved – with Nightjars and Dartford Warblers flourishing.
The Trust's CEO Nigel Davenport said: "We were delighted to meet Michael Gove to discuss these successes and to highlight our concerns over environmental and funding threats. This is a vital time for UK wildlife, as so many of our protective laws and funding arrangements are tied into EU Legislation.
"We called for natural areas such as Chobham to remain funded under a future British agricultural and environment policy. Long term commitment to investment is vital for wildlife and for local people so they can continue to enjoy this area."
Sites such as this are funded from grants that are entwined with the UK's membership of the EU and also income from the land owner, Surrey County Council. But with council budgets squeezed and the UK's exit from the EU looming, the stakes for wildlife are high.
Following his visit, Mr Gove said: "Chobham Common is a wonderful natural resource and I'm very proud of the work that's gone in to making it such a fantastic habitat for so many species – Surrey Wildlife Trust does a fantastic job. I want to work with the Trust to ensure they get the support and resources they need to continue to maintain and indeed enhance the habitat here.
"We've said that the amount of money that goes to people who manage land through various schemes that are administered by DEFRA will remain the same until 2022. We will be consulting on moving money away from some types of more intensive farming towards precisely this sort of agri-environment work that the wildlife trust does."
Earlier this year The State of Surrey's Nature report made alarming reading. It revealed that 33% of species reviewed in the county were either extinct or under threat. But Surrey Wildlife Trust is working hard to ensure wildlife has a place to thrive and survive now and in the future.
Why not take action for wildlife on your doorstep by volunteering to help with the Trust's work? Its citizen science projects such as 'RiverSearch' or 'Hedgerow Heroes' can make a real difference to wildlife where you live. Or you could support its work by becoming a member. For more information visit www.surreywildlifetrust.org.uk.