Latest News
Full Casting Announcement for Woking Pantomime of Cinderella
17th October 2022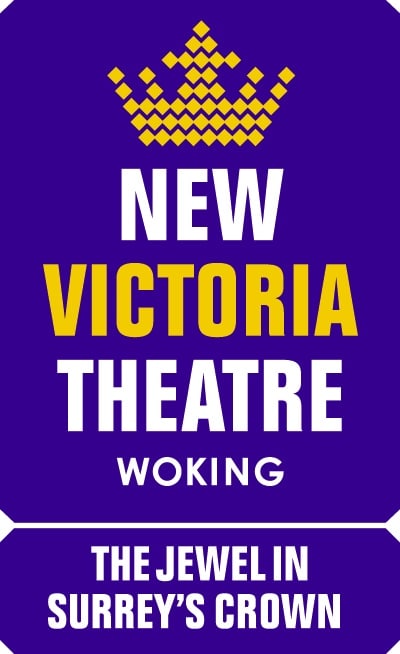 Casting has now been announced for the Fairy Godmother of all pantomimes, Cinderella, at the New Victoria Theatre starring Brian Conley as Buttons.
Much-loved comedy legend, musical theatre, television, Strictly and soap star Brian Conley will lead the cast of this year's spectacular production and the Fairy Godmother of all pantomimes, Cinderella, from Friday 2 December 2022.
The King of Panto will play Cinderella's best friend Buttons, seeing him perform his iconic comic interpretation of the role for the first time in Woking.
Brian said: "Panto is a truly magical experience every year, and I can't wait to bring the magic of Cinderella to Woking audiences this Christmas. It'll be my first-time doing panto at the New Victoria Theatre, and I can't wait for what's in store!"
Brian will be joined by a stellar cast for the month long run of performances. Jenny Gayner will star as the Fairy Godmother and comedy duo Neal Wright and Ben Stock join as the Wicked Stepsisters Claudia and Tess.
Cinderella will be played by Sarah Vaughan, Prince Charming by Samuel Wilson-Freeman and his right-hand man Dandini by Steve Leeds.
The cast are joined by Gabriela Acosta, Siân Brown, Edwin Cheng, Megan Elvidge, Artistide Lyons, Rhodri Watkins, Reece Woodler and Abbie Quinnen who make up the ensemble.
Woking theatregoers shall go to the ball this Christmas as Cinderella transforms from rags to riches, outwits her Wicked Stepsisters and with the help of her hilarious friend and one very magical Fairy Godmother, meets her Prince Charming.
The clock is ticking! Don't miss your chance to see Cinderella, the Fairy Godmother of all pantomimes. Book your tickets to the ball today!