Latest News
Experience a Day of Woodland Wonders: Unveiling the Thrilling NEW Surrey Hills Cycle Village
4th September 2023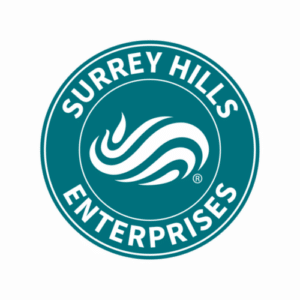 An exciting woodland escapade awaits visitors, as the highly anticipated Surrey Hills Wood Fair returns to celebrate the region's natural beauty and community spirit. Mark your calendars for September 9th & 10th, as the enchanting woodlands of the Surrey Hills come alive with an array of engaging activities, artisanal crafts, and a brand-new attraction – the Surrey Hills Cycle Village.
Nestled amidst the verdant splendour of the Surrey Hills, the Wood Fair beckons families and outdoor enthusiasts to embrace a captivating day surrounded by nature's wonders. From 10.00 to 17.00, the fair promises an unforgettable experience that captures the heart and soul of the Surrey Hills' natural landscape.
This year, the Surrey Hills Wood Fair introduces an exhilarating addition – the Surrey Hills Cycle Village. A haven for cyclists of all ages, this exciting attraction offers a free fun cycle course known as the Surrey Hills Funduro. Set upon grassy terrain, riders aged 5 and above can take on an engaging course adorned with ramps, berms, and see-saws, adding an extra layer of thrill to the Wood Fair experience. Children can bring their own bikes, with recommended options for those under 8 years old, or they can borrow one on-site. An exciting highlight awaits as participants capture their triumphs on the Hurtwood Trails winners' podium, a memory to treasure.

For adults seeking an electric-powered adventure, the Surrey Hills Cycle Village proudly presents an opportunity to experience an e-bike on the Funduro course or embark on a lengthier loop along the showground. Thanks to the generosity of Peaslake's Riders Hub, this e-bike escapade promises a unique way to explore the Surrey Hills' natural beauty.
Adding another layer of significance to the Surrey Hills Cycle Village, the Surrey Hills Natural Landscape will be launching the Cycle Surrey Hills code of conduct, a testament to their commitment to responsible and sustainable mountain biking within the region. As cycling enthusiasts take to the woodlands, they are encouraged to abide by these guidelines, fostering a harmonious coexistence between outdoor recreation and environmental preservation. The Surrey Hills Cycle Village is made possible by the generous sponsorship of Jaguar Land Rover Guildford, a testament to their dedication to fostering community engagement and enhancing outdoor experiences for all.
The Surrey Hills Wood Fair remains a cherished community event, inviting families, nature enthusiasts, and adventure seekers to come together and savour the beauty of the Surrey Hills. From traditional woodcraft demonstrations to captivating activities for all ages, the fair embodies the spirit of togetherness and appreciation for nature's treasures. As we eagerly anticipate this year's Surrey Hills Wood Fair, we extend an invitation to local publications to join us in promoting this extraordinary event. Encourage Surrey residents to seize the opportunity to embrace the enchanting woodlands and experience the inaugural Surrey Hills Cycle Village, creating cherished memories amidst the natural splendour of the Surrey Hills.
The Surrey Hills Wood Fair 2023 will take place from 10am to 5pm on Saturday 9 and Sunday 10 September at Fish Pond Copse, Bookhurst Road, Cranleigh. Advance tickets are priced at £10 or £12.50 on the gate, with free entry for children under 16. Advance ticket sales close at 12 noon on Friday 8 September. Free parking on site and friendly dogs on leads welcome.
For more information and to book, visit: www.surreyhills.org/event/surrey-hills-wood-fair-2023.