Latest News
7 in 10 businesses fail to secure external finance
13th June 2019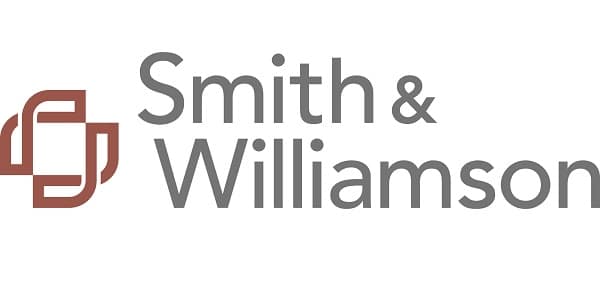 70% of businesses have failed to secure external finance on their first attempt
Lack of strength in the management team is most likely reason that funding fails
Scale-up businesses are more successful at securing funding but still face stumbling blocks
Seven in ten (70%) businesses that have attempted to raise capital have failed at least once, according to the new Dream Bigger: Funding ambition* report from Smith & Williamson, the financial and professional services firm, with an office in Guildford.
Securing funding is often critical to helping businesses scale quickly and maximise their potential. However, it's often not plain sailing. Two in five (39%) businesses seeking investment have failed to secure funding more than three times and 9% have made five or more unsuccessful attempts.
The reasons behind this are varied. The most common explanation given by founders is that their management team wasn't strong enough (45%), exceeding the number of firms which said their business model wasn't good enough (27%). Nearly three in ten (28%) founders said their business didn't meet the criteria for investment and 22% admitted to not having a good enough handle on their finances.
Scale-up firms, defined as those undergoing rapid growth – tend to enjoy more success securing investment, according to the newly published data. Nearly half gained funding on their first attempt compared to 16% of non-scale-ups. Indeed, the very nature of these businesses makes them more attractive to investors and lenders but scale-ups are also more likely to have had a concise business plan in place (52% vs 29%). They are also more likely to know exactly how much money they need to raise from the outset (39% vs 24%) as well as the route they want to pursue (39% vs 23%).
For scale-ups that have failed to raise capital, some 55%, the barriers mirror those faced by others. Well over two fifths (43%) of scale-up founders stated the reason they were unable to secure external finance was the lack of strength in the management team, followed by their business failing to meet the criteria for investment (29%).
John Morris, Partner at Smith & Williamson, said: "Securing investment into a business shouldn't be a blind leap of faith. Preparation is key. To be investor-ready, businesses must ask themselves difficult questions and demonstrate they have a strong management team in place, something that is crucial for investors.  Equally important is the level of ambition displayed and a degree of certainty on future plans and objectives.
"Even with these measures in place, securing investment is never easy. Getting high-quality and relevant advice right from the outset can significantly improve the chances of businesses securing funding. This mind-set will see the number of firms successfully raise external finance increase and, importantly, reduce the number of those experiencing funding regret."
*The findings in this report come from a survey of the founders of 501 scale-up companies, and more than 500 non-scale-up SMEs in 2018.