Latest News
Charles Russell Speechlys Presses Play at the Guildford.Games Festival
16th February 2023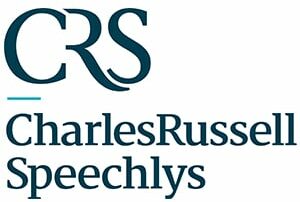 15 February 2023 – Charles Russell Speechlys, a founding member of Guildford. Games was delighted to be a sponsor for this year's sell-out Guildford.Games Festival which took place on Friday 10 February 2023, and was attended by over 2000 people.
The Guildford.Games Festival, at G-Live in Guildford, featured panels and interviews with many talented Guildford developers. The show was packed with exhibitors, useful sessions, and portfolio reviews for those looking to get into the games industry, with locally made games available to play, a charity raffle for Heavy Metal Truants, and so much more.
The speaker schedule featured developers who have worked on global titles such as No Man's Sky, Need for Speed, and The Dark Pictures Anthology – to name a few – and uncovered stories and insight from some of the most talented minds in the industry.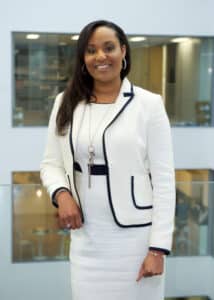 Rebecca Burford, Partner at Charles Russell Speechlys and a Non-Executive Director of Guildford.Games, commented:
"It was a fantastic sold-out ticketed event, providing an opportunity to meet various studios at the developer expo, a cosplay competition, and a chance to play classic locally produced Guildford games.
"As well as the in-person event at G-Live, live content was streamed on the well-known video game live streaming service, Twitch, as part of the digital festival for those that couldn't be there in person or couldn't get hold of a ticket."
Sally Ashford, Partner and Head of the Charles Russell Speechlys' Guildford Office, added:
"We are so pleased to have sponsored the Guildford.Games Festival this year as part of our continued support of the Guildford Games community. Congratulations to all the team for keeping the Guildford Games magic alive."
Guildford.Games Festival is an exciting event, which further cements the objectives set by the Guildford.Games Ltd founders – to strengthen the GU games community, to celebrate the achievement of GU devs and studios, to attract more talent to the town, to document Guildford's rich Games history, to attract investment into GU studios, to spotlight GU talent, and to build on the games industry's diversity and inclusion.
Charles Russell Speechlys' experience ranges from assisting publishers of hardware based computer games to operators of massively multiplayer online role-playing games. Its lawyers advise investors, developers, publishers, and licensees of computer games and esports on all aspects of regulation and compliance and wider business ventures and also support independent developers, gaming and esport investors (and players), start-ups and educational establishments.