Latest News
Guildford Innovation Awards Calls for Entries!
11th October 2018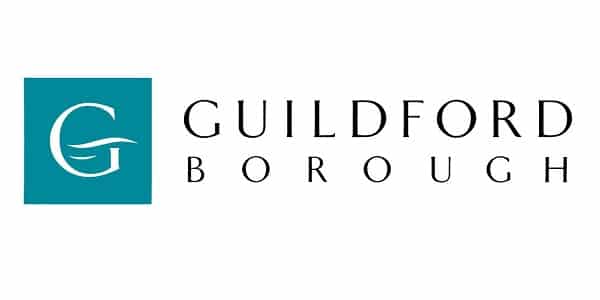 The Guildford Innovation Awards are now on the horizon, with the ceremony to be held at Guildhall on the 3rd December. This year, Guildford Borough Council want to really promote innovation throughout the borough and maximise submissions to the awards to showcase the best possible field of talent which they know exists in abundance.
The below outline of the Awards includes a summary of benefits for the winner, as well as full details of the categories.
The categories are:
Innovation in Retail – sponsored by Experience Guildford
This award highlights businesses demonstrating successful implementation of change through innovation in retail strategy, products, procedures or technology.
Sustainability Award – sponsored by Dunsfold Park
Open to all innovations in the fields of engineering, science and technology that demonstrate a contribution to genuine sustainability across a number of sectors including but not limited to – the rural environment; energy-saving; improving the quality of urban life.
Innovation in Healthcare – sponsored by Whiteley Clinics
This award recognises research and development within animal and human health.
Innovation in the Voluntary Sector and Corporate Social Responsibility
This award is for an innovation by or for the voluntary sector, either designed or delivered by an organisation based in Guildford Borough, that addresses a genuine social need.
Innovation in the Creative Industries Sector – sponsored by Charles Russell Speechlys 
Open to organisations whose primary function is the delivery, development or production of the arts or creative services. This award will recognise the contribution the Arts industry makes to the economy and includes but is not limited to music, gaming and entertainment.
Emerging Technologies 'Tomorrow's World' – sponsored by InterFocus
This award focuses on emerging and enabling technologies across all sectors of industry and areas of research. This is the category for inspirational solutions for tomorrow's challenges, recognising the best of a 'work in progress'.
Young Business of the Year – sponsored by University of Surrey Student Enterprise
This new award recognises companies trading for less than 24 months by 31 October 2018. It highlights the most inspiring launch and development of a technology, product or service.
Young Innovator of the Year (25 and under) – sponsored by Gold-i
As the name suggests this category focuses on the innovative creativity of young people up to and including 25 years of age.
Most outstanding innovation – sponsored by Kyan
This award cannot be entered into: it will be given at the discretion of the judges to an individual, company, project or technology that in the judges' opinions most successfully demonstrates creativity and innovation.
Benefits for Winners
Post-event publicity
An award-winners logo to feature for a year
A presence on the Innovation Awards stand at Innovate Guildford 2019, at G Live on 23 March.Innovate Guildford has attracted on average at least 5000 people each year, so offers excellent public exposure for winners' brands and ideas, as well as useful B2B opportunities.
The Economic Development team is very grateful for your support in recognising, promoting and celebrating innovation through these Awards.
For more information about the awards and to find out how you can apply, please visit: