Latest News
Filter Maker Amazon Filters Launches £1 Million Investment Programme
11th November 2022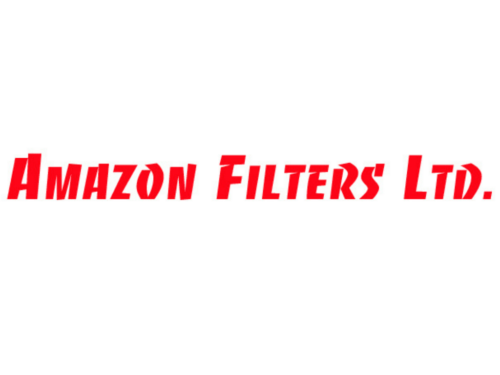 A process filter manufacturer has launched a £1 million capital investment programme to strengthen its production capacity and reach into global markets.
Amazon Filters is eyeing a substantial expansion of sales activity after taking on new premises and equipment at its Camberley, Surrey, production centre.
The 37-year-old firm has leased an additional 6,500 sq ft warehouse, which will be kitted out and used to relocate existing storage facilities, to complement its long-standing base on the Albany Park Estate.
The vacated storage facility is being converted into a new ground floor production hall – which will double the capacity to manufacture pleated filter cartridges, a mainstay of the firm's product range – and a mezzanine component warehouse on the first floor.
The acquisition of the new warehouse gives Amazon Filters seven industrial units in a row at the business park.
Alongside the infrastructure spend, the firm has steadily increased the size of its workforce to around 250 personnel, a six per cent rise since April 2021.
There have been around 30 new starters in roles including filter production, sheet metal work, welding fabrication, housing assembly, operations and production support, proposals engineering, despatch and shipping, procurement management and various sales and office administration posts.
Neil Pizzey, Amazon Filters' Managing Director, said: "Our new pleated filter production line is the first of a planned series of investments to enhance our 'quick and able' cartridge manufacturing capability.
"Our capital spend and recruitment activity will help us continue to meet the needs of customers in a growing range of global industries that rely on process filtration.
"These include the oil, gas and renewable energy sectors, municipal water, biopharmaceuticals, chemical processing and liquid coatings, and food and beverage production.
"Our investment programme in the UK will support our reach internationally which has been bolstered by the hiring of new business development managers in both the Americas and Asia-Pacific regions. 
"We have also appointed new partners and distributors tasked with pursuing sales growth in these territories."
The kitting out of the new warehouses, including design, racking, shelving and the installation of the mezzanine floor, is being completed by Southampton-based main contractor Hampshire Mezzanine Floors.
Sales Director Guy Lewington said: "It's great to see Amazon Filters investing for the future and strengthening their reach into so many different sectors. As their main flooring and kit out contractor, we have a long-standing relationship with them going back more than 20 years.
"We have always found them great to deal with. Once again, we were keen to understand their requirements and agree the scope and size of the project before we started. As a result, we are able to complete the commission successfully and support their increase in production capacity."